Around 70 detained in Moscow for violating rules of holding public events – police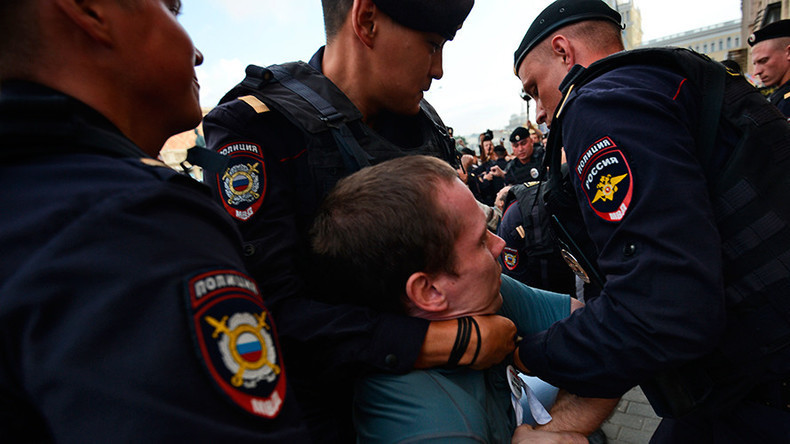 About 70 people have been detained for violating the rules of holding public events in the Russian capital, according to Moscow police. Supporters of opposition figure Aleksey Navalny were campaigning in the city.
Protocols were being drawn up against those detained, with rulings to be made in accordance with existing legislation, Moscow police spokesman told RT.
Earlier, Navalny's camp reported the detentions of dozens of their activists who were campaigning through the streets of the Russian capital Saturday. Activists were posting pictures of detentions online.
Navalny wants to run for the Russian presidency in 2018.
Police started releasing activists shortly afterwards, with no protocols drawn up against many of them, Nikolay Lyaskin, who heads Navaly's campaign in Moscow, told Interfax.
На Пушкинской жёстко задержали особо опасных преступников с воздушным шариком и цветными листовками.
Это уже не страх, это истерика у них. pic.twitter.com/rhLFcwW3Vx

— Виталий Серуканов (@serukanov_v) July 8, 2017
Activists across Russia are handing out pro-Navalny leaflets while outlining his political views.
Read more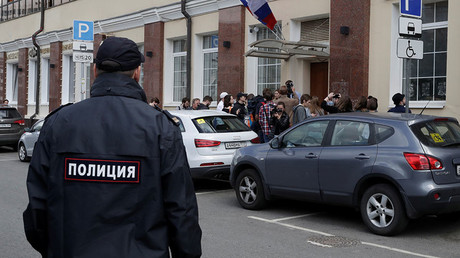 Lyaskin said around 2,000 activists took part in the action which will continue across the country Sunday.
At a G20 news conference Saturday, Russian president Vladimir Putin was asked about his attitude towards Navalny.
READ MORE: Dozens detained in Moscow as protesters show up at unauthorized location (VIDEOS, PHOTOS)
"I think we can have a dialogue of presidential or governmental level with people, who propose constructive agenda, even of critical nature," he said.
"But, if it's only about attracting attention to yourself than it's not worth the dialogue," Putin added.