More Russian emigrants return home, report disappointment with EU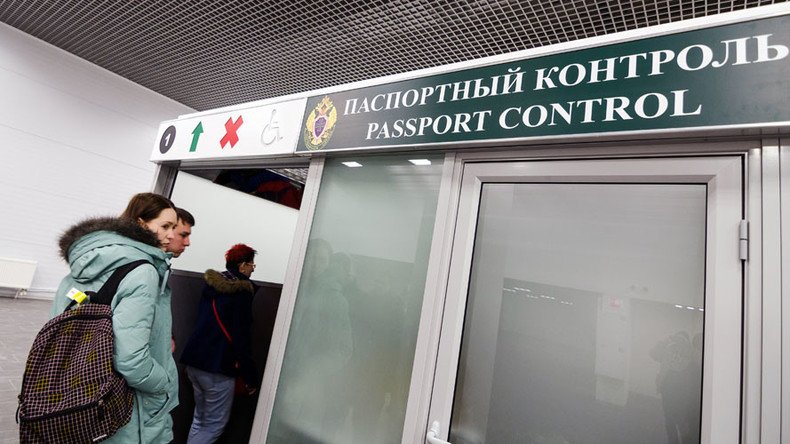 About 150 thousand people returned to Russia from foreign countries in 2016, the interior ministry said. State support for repatriates and the anti-Russia campaign in Western countries were the top reasons given.
According to the report, quoted by Izvestia daily, the total number of people who returned to Russia from foreign nations in 2016 was 146,585. Most of them returned from former Soviet republics, but as many as 30,000 people returned to Russia from EU countries, the report reads.
Head of the Upper House Committee for International Relations Konstantin Kosachev told Izvestia that the phenomenon could be explained in part by the surge in anti-Russia propaganda in the West, and the general public's subsequent change in attitude to Russians after 2014. "The demonization of Russia, its citizens and ethnic Russians who live abroad is an additional motivation for people who make the decision to return to their motherland," the senator said.
One woman, identified as Natalia, told Izvestia that the "intolerable" levels of Russophobia had forced her to leave the Czech Republic where she worked as an art gallery director.
"In recent times the situation has become really unbearable. Russophobia reached such levels that in Prague, for example, one could see cars with anti-Russian slogans and people could remand you for speaking Russian in the street. This unfounded hatred for Russia has become the main motive for me as I decided to return home after living in the Czech Republic for 19 years," she said.
A man called Yan, who has lived in Paris for over 20 years, told the newspaper that he personally knew about 20 people who had decided to return to Russia because of the changed attitude of the French.
"Most media knowingly distort information in order to keep the population of Europe in constant fear of Russia. When you find yourself in a group that is under constant pressure you would defend your people or your nation more vigorously. But in the end you grow tired of justifying it and decide to return to where your home is," Yan told reporters.
In 2014, Russia introduced simpler and faster rules for granting citizenship to people who speak Russian, and have at least one ancestor who was a permanent resident of any state within the borders of the current Russian Federation. Apart from the citizenship fast track, people who comply with the new conditions have less stringent conditions for entering Russia or extending their temporary residence permit.
While most of the candidates would have to renounce their foreign citizenship to become Russian citizens, under the new procedure, exceptions are made in cases when doing this would be legally impossible. The program also can be applied to people without citizenship, which is the case for many ethnic Russians who live in the Baltic states, but cannot obtain citizenship and live under non-citizen status.
Also, in 2015, Russian lawmakers proposed introducing softer rules for obtaining Russian citizenship for Ukrainians as millions of them moved to Russia fleeing the civil war in their country.
You can share this story on social media: