Russia may introduce own 'green card' lottery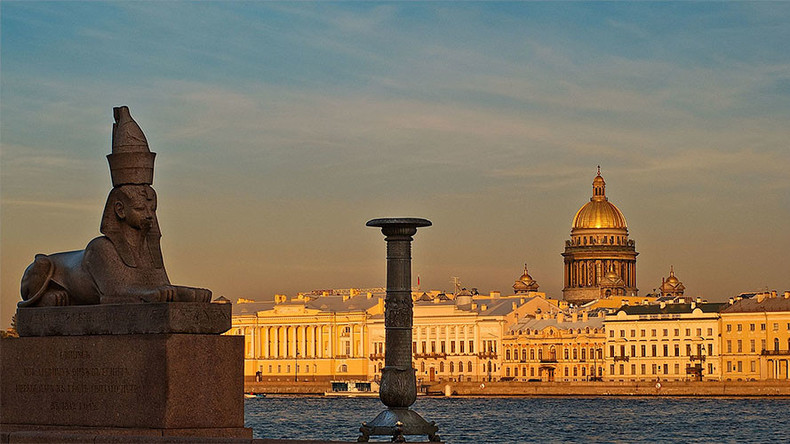 Russian lawmakers are seeking to boost the inbound migration offering permanent residence permits as prizes in a free lottery for foreign citizens, akin to the 'green card lottery' held annually by the US.
Members of the legislative assembly of Russia's second-largest city, St. Petersburg, are preparing a bill for presentation to the federal parliament that, if passed and signed into law, would introduce amendments to the Federal Law on the Status of Foreign Citizens.
The sponsors of the motion say that it would be a part of measures aimed at boosting the immigration.
"According to the prepared draft foreign citizens who are recognized as winners of a special lottery conducted by an electronic generator of random numbers can be granted permits for permanent residence on the territory of the Russian Federation," reads an explanatory note prepared together with the bill.
The current draft provides that participation in this lottery must be free of charge, but allows it only to citizens of certain nations, the list of which must be annually approved by the Russian government.
The authors of the document maintain that the prime candidates for the inclusion must be countries with low levels of outbound migration. Also, the government should annually approve a quote on quantity of residence permits that will be drawn as prizes.
Current Russian laws allow foreign citizens to receive temporary residence permits if they prove that they possess means to support themselves for the required period and have a place to live. Residence permits are also granted to spouses of Russian citizens. People with residence permits enjoy the same rights as Russian citizens save for the rights to vote and run in elections.
Over recent years Russian authorities have been readying several bills simplifying the rules for granting citizenship to certain groups of foreigners, in particular investors and to people with Russian heritage – those who speak Russian, and have at least one ancestor who was a permanent resident of any state within the borders of the current Russian Federation.
Presently Russian citizenship can be given to spouses and children of Russian citizens, and to former citizens of the Soviet Union. The Russian president can also grant citizenship to foreigners in recognition of their achievements or services to the country. The most prominent of the latest of such cases include the issuing of Russian passports to French actor Gerard Depardieu, famous MMA fighter Jeff Monson, and martial artist and Hollywood tough guy Steven Seagal.
You can share this story on social media: