Government puts forward 'citizenship for investment' bill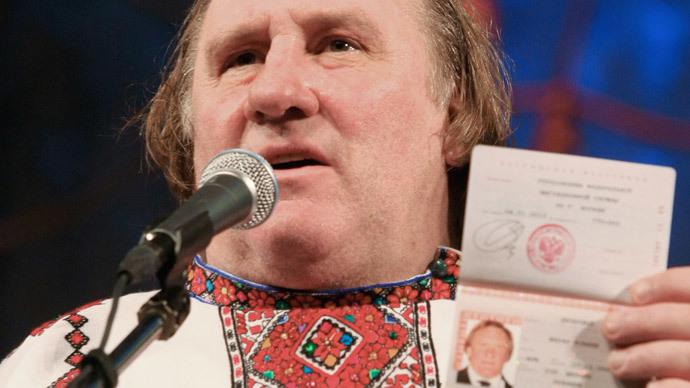 Russia's Ministry of Economic Development together with Federal Migration Service have drafted a bill allowing citizenship to foreigners who invest at least 10 million rubles ($285,000) in Russia.
The bill containing amendments to the federal law on citizenship has already been discussed in government and will soon be submitted to the State Duma, Russian business daily Kommersant reported. It is part of the "national concept of migration policies" which is aimed at "the resettlement of specialists of various profiles, entrepreneurs and investors to places of permanent residence as well as stimulation of young people whose professions are currently in demand."
The new rules will allow those who own at least 10 percent in a Russian-based company with capital of at least 100 million rubles (over $2.8 million) to apply for Russian citizenship. Individual entrepreneurs who have worked in Russia for at least 3 years will also be able to apply if their annual turnover was at least 10 million rubles during this period.
Another suggestion is to allow Russian citizenship to foreign students who received higher education at a Russian university and work for at least three years in Russia.
Kommersant says the bill contains no rules or restrictions that can be imposed after citizenship is granted. The new citizens can get rid of their Russian securities and entrepreneurs can stop their business activities once they get hold of a Russian passport. While the citizenship for investment scheme works in many countries all over the world, such loopholes are usually closed in other countries, the newspaper adds. The Russian property threshold is also quite low, at least by European standards. Austria, for example requires potential citizens to invest at least 6 million euro (over $8 million) in the country's economy and Bulgaria requires at least 512,000 euro (about $700,000)invested into specially listed priority projects.
Another possible flaw in the draft is that it deals with individuals and not families. Family members of investors receive no preferences in receiving Russian citizenship and will have to either go through the procedure individually or apply first for a permanent residence permit and receive citizenship as spouses and children of Russians. For this the applicants would have to prove that they legally lived in Russia for 5 years (this term can be reduced to 1 year in special circumstances).
The project is already facing opposition from Russian lawmakers. Deputy head of the parliamentary commission for constitutional law and a representative of the majority United Russia caucus, Dmitry Vyatkin, told RIA Novosti news agency that the bill needed additional restrictions, like a ban for ex-convicts. The MP said that Russia should not only deny citizenship to such people but also deny them entry into the country, "even if they possess the money".
Presently Russian citizenship can be given to spouses and children of Russian citizens, and to former citizens of the Soviet Union. The Russian President can also grant citizenship to foreigners in recognition of their achievements or services to the country. One of the most high profile decisions was the granting of citizenship to French actor Gerard Depardieu in December last year.
Depardieu has refused his French citizenship as a protest against government plans to introduce a 75 percent tax on incomes over 1 million euro a year. The project was scrapped but the actor did not change his mind and now holds a Russian passport. Russia has a flat income tax of 13 percent.
You can share this story on social media: