Monitors' absence at US elections proves Russia has no intent of meddling – official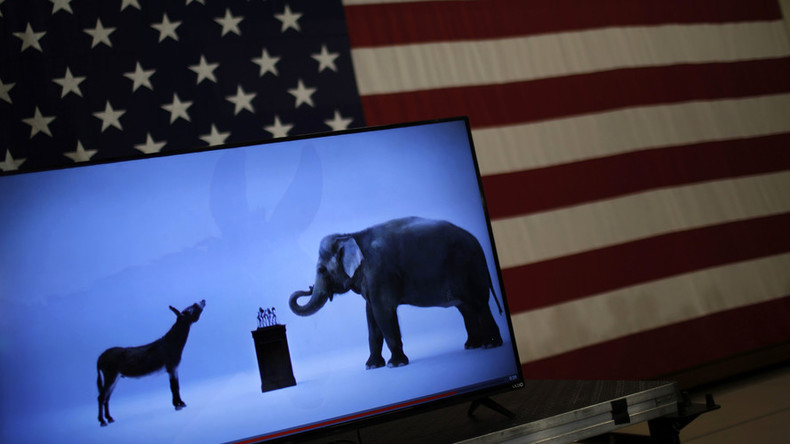 Russia's elections chief has told reporters that Russia's decision to opt out of monitoring US polling stations during the upcoming presidential election is proof that Russia is not attempting to influence the vote.
"In light of repeated statements accusing Russia of attempting to influence elections in some way, made in the heat of the ongoing campaign, the fact that we are not participating [in the monitoring mission] can be seen as a proof that we have no intention of influencing anything at all. We want only to avoid additional accusations that we are allegedly seeking influence through monitoring," Ella Pamfilova told reporters on Thursday, as quoted by RIA Novosti.
Russia is not concerned about skipping the OSCE international monitoring mission, which will be observing the US presidential elections, she said, emphasizing that the decision not to send monitors was a voluntary one. She also noted that the United States had not extended invitations to Russian monitors, as other nations have done.
Pamfilova also dismissed earlier reports claiming that her agency was planning to monitor the US elections remotely.
In late October of this year, Russian Foreign Ministry's spokesperson Maria Zakharova said that the United States' refusal to allow Russian monitors to observe its polling stations would be taken into consideration when assessing the election's transparency and adherence to the standards of democracy.
Also in October, the Russian media quoted sources in the Central Elections Commission who said the United States had rejected a Russian proposal to send diplomats to monitor the upcoming presidential elections, with some noting that a number of US states had even threatened to bring criminal charges against any that appeared at ballot stations.
The head of the Central Election Commission's Department for International Relations, Vasily Likhachev, said that the US' response reminded him of the Cold War, while noting that the reaction was fully in line with the "Russophobic trends" currently being promoted by the US State Department.
"Americans obstruct Russia's attempts to monitor their elections because they see them as a threat. The refusal to allow Russian diplomats to perform their direct duties is a demonstrative violation of the 1961 Vienna Convention on diplomatic relations," he said.
When Russia held its own parliamentary elections in mid-September of this year, it extended personal invitations to US monitors asking them to observe the polls, and 63 accepted the offer. In total, 774 monitors from 63 nations received accreditation to observe Russia's parliamentary elections. In addition, US representatives visited Russia earlier as part of an OSCE Office for Democratic Institutions and Human Rights' monitoring mission.