Russian military launches own 'closed internet' for classified data exchange – report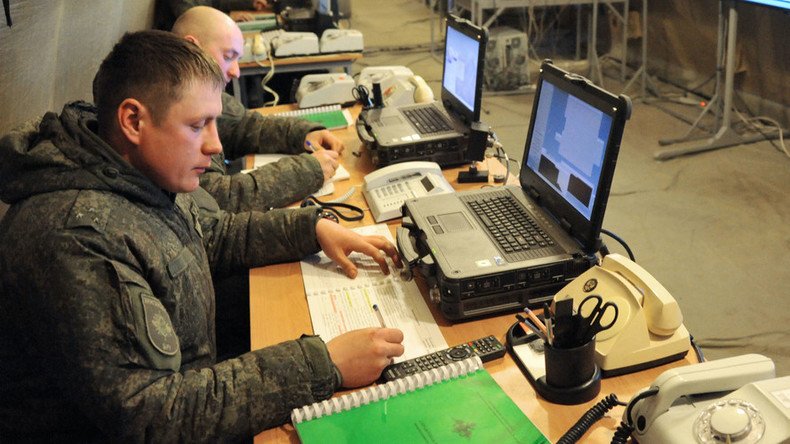 Russian military forces have completed the creation of own electronic communication system that is completely independent from the internet and protected from unlicensed connections, allowing for fast and safe transfer of classified information.
A source in the Defense Ministry has told popular Russian daily Izvestia that the official name of the network is the 'Closed Data Transfer Segment' and that the facilities it's based on are partially owned by the military and partially rented from the state communications agency Rostelecom. Servers of the network will be located in every Russian military unit, but access to them will be heavily restricted.
The source also said that the Closed Data Transfer Segment was completed already in late summer and is now in fully functioning state, but works are under way to expand it with additional terminals in every military unit.
READ MORE: 'Unhackable': Russian firm develops totally surveillance-proof smartphone

The structure of the Russian 'military internet' is similar to the one of the conventional World Wide Web, but it is accessible only on computers that use the dedicated operating system developed by the Russian Military Forces. The hardware also has to be certified by the General Staff's directorate for protection of state secrets to ensure that it is impossible to even plug in an uncertified device, including printers, scanners and flash drives.

The military internet also has its own mail service that allows for strictly internal exchange of messages.
Russian presidential adviser for internet issues, German Klimenko, said in comments that he considered it correct that the Closed Data Transfer Segment has absolutely no connection to the internet.
"Anything that is connected can be broken into and therefore is not safe," he said.
READ MORE: iPhone ban during Russian military service claim false - Defense Ministry
The head of the Russian Foundation for Development of Internet Technology and Infrastructure, Dmitry Burkov, said that it was appropriate that Russian military forces employed a unified approach to the problem, unlike their US colleagues.

"Americans have had quite a lot of holes in their network. They were changing network protocols on-the-go and besides, they had a lot of separate networks for every branch of forces and lastly – their system has too many connection points with the internet, which raises the danger of unsecure access," he said.
"As far as I understand, Edward Snowden has been working for one of the NSA's subcontractors and had access to this network which allowed him to gain access to the data that he made public. I hope our people have not made similar mistakes when they planned the network and that they have taken additional security measures."
You can share this story on social media: