United Russia MP drafts bill ordering up to 10 years in prison for female genital mutilation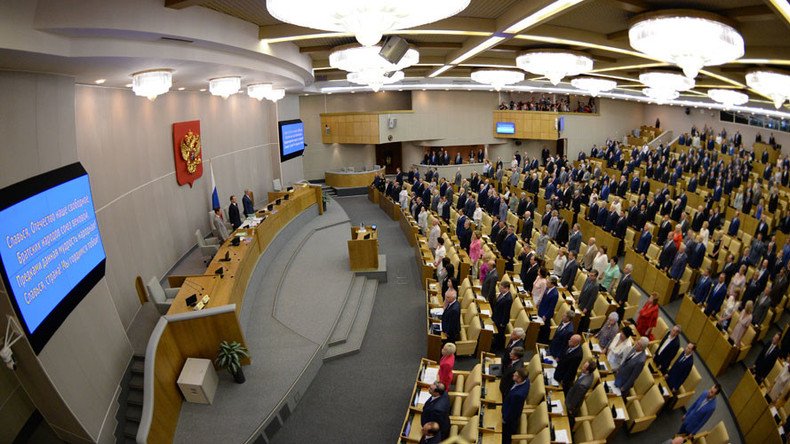 A ruling party lawmaker has drafted a bill making female genital mutilation (FGM) a criminal offense in Russia and ordering up to 10 years in prison for those who perform the operation.
"Discrimination of women based on religious motives manifested in full or partial amputation of external sex organs must be punished by a prison sentence between five and seven years," reads the draft prepared by MP Maria Maksakova-Igenbergs.
"The same crime committed against an underage person must be punished by a prison sentence between seven and 10 years," it continues.
READ MORE: 'Better ways for rite of passage': UN chief calls for end to female genital mutilation
In a letter sent to major Russian media outlets and news agencies on Friday, the lawmaker noted that according to the Constitution, Russia is a secular state and no cult can be put by its followers above the country's basic law, which applies to all citizens regardless of their religious beliefs.
Maksakova-Igenbergs also wrote that there is an article in the Constitution that guarantees equal rights to men and women, but that the medical and psychological consequences of male circumcision cannot be compared to those of female genital mutilation.
"Such interference is nothing other than a form of mutilation because this anachronism is being driven only by the idea that this procedure could physically keep women from having an immoral way of life," she noted.
The topic of FGM was brought up in the Russian mass media earlier this week after the Rights Initiative NGO released a report claiming the procedure is being practiced in a number of remote villages in the predominantly Muslim south Russian republic of Dagestan. The group said that tens of thousands of women had gone through the procedure, which is usually performed on children before the age of three, since the 1970s.
In comments to the report, the mufti of the Coordination Center of North Caucasus Muslims, Ismail Berdiyev, said that in his view all women should be subject to the operation as this would "bring down sexuality and prevent lechery on Earth."
The statement caused such an outcry in the mass media and on social networks that the mufti had to backtrack the very same day, saying that his words were a joke wrongly interpreted by the press.
READ MORE: Top Russian mufti who said FGM 'reduces perversions' tells RT his statement was 'joke' gone wrong

Maksakova-Igenbergs told RT that it was the public reaction on the subject that caused her to draft the bill banning FGM in Russia. "I was paralyzed by some people's reaction to this report. They said something like 'Sharia laws allow this but do not insist' and 'I personally see nothing bad in it' and the like. I understood that this is some sort of hurtful superstition that can only be ended by a threat of criminal responsibility," she said.
Earlier in the week a member of Russian Public Chamber, Diana Gurtskaya, addressed the Prosecutor General's Office with a request to check the legality of exercising FGM in Russia as well as the facts of this practice described in the Rights Initiative report. Another similar request has been filed by the Russian Presidential Council for Human Rights.
You can share this story on social media: