Top Russian mufti who said FGM 'reduces perversions' tells RT his statement was 'joke' gone wrong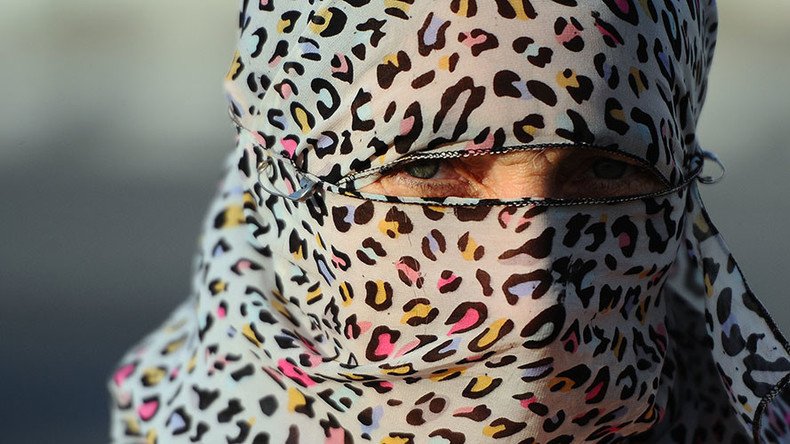 One of Russia's most senior Islamic scholars says his statement that Muslim women should undergo genital mutilation to "decrease the amount of sin in the world" was taken too literally by the media and misinterpreted.
"I was asked by the media if I was aware of the practice of female circumcision. I said I was, though it is not a part of Sharia [Islamic law]," Ismail Berdiev, the head of the North Caucasus Muslim Coordination Center, told RT in a phone interview.
"Then as a joke I added that if there was more of it, there would be less perversion in the world. And the media just printed the words and ran with the story…next I hear of it, is 'cleric wants to sterilize all women'."
As well as heading an organization that represents millions of Russian Muslims in southern republics such as Chechnya and Dagestan, the mufti, a title given to Islamic scholars, also has a seat on the Presidential Council for Coordination with Religious Organizations, meaning he has a say in developing Russia's religious policies.
While different quotes appeared from the mufti throughout Tuesday, in at least one, given to the respected state news agency Interfax, Berdiev allegedly claimed that, "all women must be circumcised to reduce perversions in the world, to tame sexual urges." He also said that the practice was absolutely "harmless" to health.
In 2012, the UN General Assembly called for a worldwide ban on the practice – which involves cutting off women's clitorises, in a way that usually stops them from being able to achieve sexual pleasure. More than 200 million people, predominantly in Africa, have undergone one of the variants of the procedure, which is also known as Female Genital Mutilation (FGM). It frequently leads to infections and long-term complications.
RT asked Berdiev to clarify his position on FGM once and for all.
"Of course I think FGM is medieval barbarism," said the scholar. "But this is a matter for the family, and we shouldn't necessarily interfere. I don't think it is a big problem, and just because someone performed female circumcision somewhere once upon a time, doesn't mean we have to talk about it endlessly."
Interest in FGM, which is a less widely-discussed topic in Russia than in the West, was sparked by a report released at the weekend by the Moscow-based Russian Justice Initiative (RJI) a human rights group.
RJI interviewed dozens of women from remote communities in Dagestan, who said that the practice is prevalent in certain villages and remote communities, though not universally so.
While it is impossible to gather precise numbers on such a taboo topic, the group said that tens of thousands of women had gone through the procedure, which is usually performed on children before the age of three, since the 1970s.
All clerics who spoke to RT opined that the Koran in no way obliges female Muslims to undergo circumcision, but said they understood certain rationale behind the practice, without endorsing it.
"The feverish discussion of the topic should prompt us to pay attention to the moral health of society as a whole, and not just a single practice aimed at stopping moral decay," said Ildar Alyatdinov, the Chief Imam of the Moscow Cathedral Mosque, the city's 10,000-capacity main prayer house. "The maintenance of proper family ties is the foundation of a society's success."
You can share this story on social media: