Female genital mutilation is 'harmless, helps tame desire', says senior Russian mufti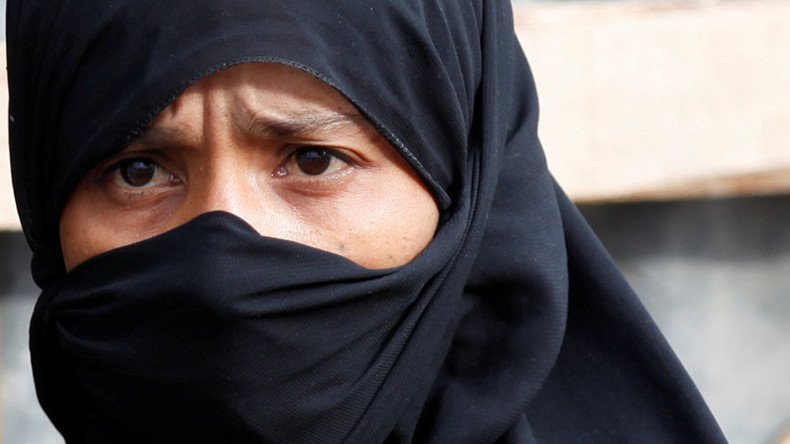 Female genital mutilation does not pose health risks and "does not contradict the dogmas of Islam," said the head of the North Caucasus Muslim Coordination Center, following a damning report about the outrageous practice in Russia's southern republic of Dagestan.
"As far as I know it is done in order to tame women's desire a bit. It is absolutely harmless to health," mufti Ismail Berdiev claimed in an interview with the "Govorit Moskva" radio, referring to female genital mutilation. He added that it is "purely Dagestan's tradition," suggesting that the practice is limited to areas of just one of Russia's southern regions located in the North Caucasus.
Berdiev, who is also a member of the Presidential Council for Coordination with Religious Organizations, commented on a report dedicated to the issue of female genital mutilation in remote communities of Dagestan. It was published by the Russian Justice Initiative, a Russian human rights and legal advice NGO.
According to the report, female genital mutilation is still practiced in some areas of Dagestan and is supported by the community and some religious leaders. The imam of the mosque located in Dagestan's capital of Makhachkala told Russian Justice Initiative that he considers the procedure obligatory under Islamic norms and stressed that avoiding it means "falling into sin."
In the meantime, Dagestan's children rights commissioner said that it already alarmed the regional education ministry and law enforcement in the view of this issue.
Female genital mutilation is widely condemned in the world. It is also condemned by the UN and its various agencies that consider it to be a violation of the right to health and bodily integrity as well as a form of violence and discrimination against women, a form of torture and the violation of the Convention on the Rights of the Child.
It also considered to be a dangerous and health-impairing practice.
UN Secretary-General Ban Ki-moon called for a change in practices in nations where the ritual marks adulthood in March 2016.
"Never before has it been more urgent, or more possible, to end the practice of female genital mutilation (FGM), preventing immeasurable human suffering and boosting the power of women and girls to have a positive impact on our world," he said in his speech.
According to the UN data, at least 200 million women and girls have suffered the terrible practice of genital mutilation in 30 countries across the world. In some countries, such as Mali, Somalia and Sudan, the procedure is practically universal. Rates are also high in Egypt, although the procedure was technically outlawed in 2007.
You can share this story on social media: