'Better ways for rite of passage': UN chief calls for end to female genital mutilation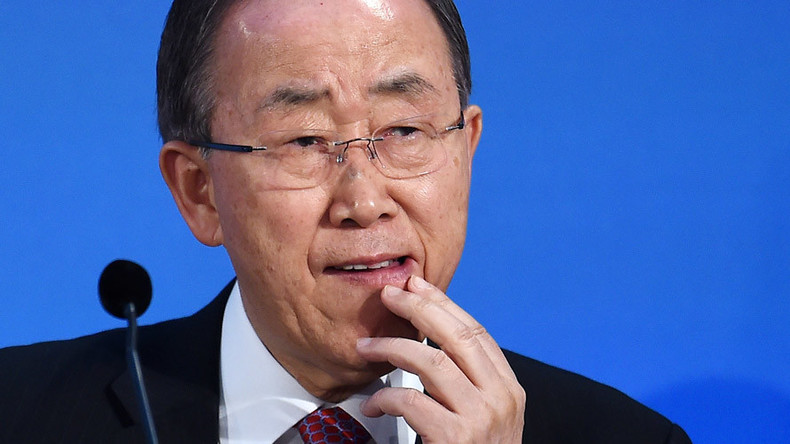 More than 200 million girls and women have been victims of female genital mutilation globally, UNICEF has said. The staggering figure prompted UN Secretary-General Ban Ki-moon to call for a change in practices in nations where the ritual marks adulthood.
Speaking at a meeting to mark the International Day of Zero Tolerance for female genital mutilation (FGM) at the United Nations headquarters in New York Monday, the UN chief said the practice should be replaced.
READ MORE: 1 female genital mutilation case reported every 96 minutes in England
"Better ways to mark the rite of passage into womanhood" should be found, Ban Ki-moon said, as quoted by Reuters. As an example, the UN chief mentioned physically non-harmful customs in Kenya and Tanzania, where young girls spend a week away from their families, learning life skills, instead of suffering the brutal procedure.
"Cutting me was telling me that I'm not good enough," Malian survivor Inna Modja emotionally told the meeting, adding that she felt like she "would never become a woman because I had something missing."
Despite the FGM practice being widely condemned as a serious human rights abuse, new data from the UN's children's UNICEF agency suggests that more than 200 million girls and women in 30 countries have been subjected to the ritual.
The newly released global figure is nearly 70 million more than the agency estimated in 2014. Half of girls and women who have been cut live in three countries – Egypt, Ethiopia and Indonesia, UNICEF said, adding that the increase in the number is largely due to the previously unavailable data from the Asian country. The highest rate of FGM is in Somalia, according to the UN, where 98 percent of the female population aged between 15 and 49 have suffered the practice.
The UN has been seeking ways to end the ancient ritual that usually involves partial or total removal of female external genitalia. Last year, a set of anti-FGM development goals were adopted by UN member states, aiming to eliminate the practice by 2030.
READ MORE: Most married women in Egypt went through genital mutilation - health minister
You can share this story on social media: