Govt mulls airport-style security measures for Russian hotels – report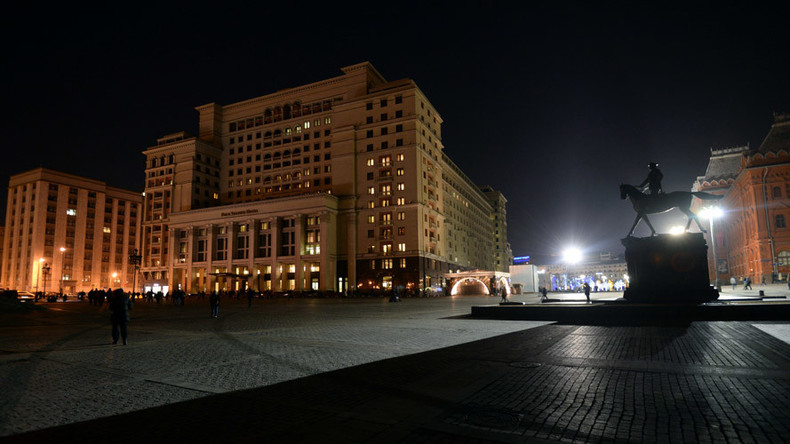 The Russian government is preparing a motion that would obligate hotels to introduce tighter security measures, including conducting luggage checks and installing CCTV cameras in rooms, a popular daily reported, quoting an unnamed source in the cabinet.
"Alarm buttons will be installed on every floor, maybe even in every room. This is still being discussed. Surveillance cameras will be installed in the rooms' entrance areas. In general, the guests' behavior will be put under scrupulous monitoring," Izvestia quoted its source as saying.
READ MORE: Restrict Russian tourism to countries with increased terrorist threat, say leftists in draft bill

The government started to work on the motion because of the increasing terrorist threat that has become more evident in the wake of the growing number of attacks in foreign countries, such as the latest act of terrorism at Turkey's Ataturk airport in Istanbul.
If the motion becomes law, hotels will be obligated to screen their guests' luggage and install metal detectors at every entrance, as will other establishments offering accommodation services. The government has also proposed that a code of behavior be developed for clients to make the work of security personnel easier.
According to Izvestia, industry experts have not welcomed the idea in its current form.
The president of the Russian Hotel Association, Gennadiy Lamshin, said that his colleagues had seen the proposal and thought that it lacked concrete paragraphs establishing a chain of command and responsibilities. Moreover, implementing the government's plan would require significant investment from hotel owners, who would need to buy new equipment and hire additional staff, without offering any compensation or benefits in return.
Sergey Kolesnikov, director of one of Russia's hotel management companies, believes that many hotels simply would not be able to afford to implement the proposed security measures. He added that, in his view, it would be better if anti-terrorist operations were conducted by specially trained security officers and not hotel staff.
News of the new motion came soon after the Russian parliament approved a controversial new package of anti-terrorist laws that include harsher punishments for international terrorists, while lowering the age threshold at which people can be prosecuted for extremist crimes. The new legislation would also require communications companies to keep records on all of their clients' traffic and hand it over to Russia's security services along with encryption keys. The bill has not yet been signed into law.
READ MORE: Duma gives final nod to new anti-terrorist bill, removes most controversial points

In November of last year, a group of leftist MPs proposed that the Russian government temporarily ban tourist travel to countries where Russian citizens might be at especially high risk of falling victim to a terror attack. This bill still hasn't been considered by the parliament, however.