Restrict Russian tourism to countries with increased terrorist threat, say leftists in draft bill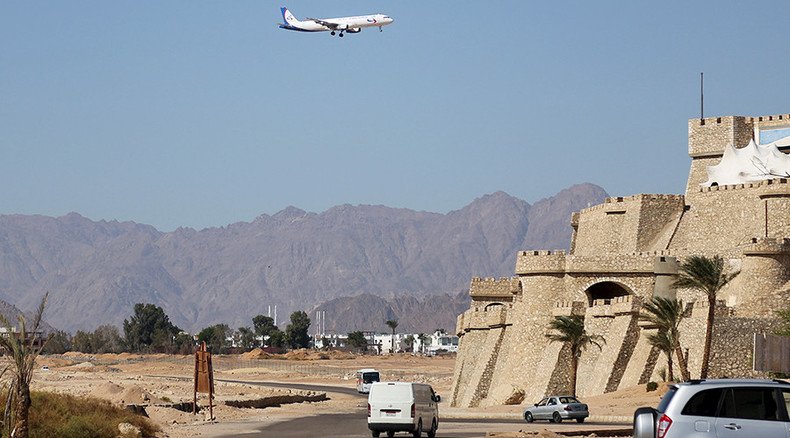 Fair Russia party MPs propose allowing the government to introduce temporary bans on tourist travel to countries where the terrorist threat to Russian citizens is especially high.
The lawmakers drafted the set of amendments to the Law on Basics of Tourist Business in the Russian Federation on Friday. If this document is passed into law the government would assume the power to temporarily forbid Russia-registered tour operators from selling vacations to certain countries.
The authors of the draft propose that government ministers do not issue bans in every particular case, but instead introduce a special register of countries that allow terrorists to threaten the lives of Russians.
In press comments, Fair Russia leader Sergey Mironov directly tied the legislative move with the recent downing of the Russian Sukhoi-24 aircraft by the Turkish Air Force in Syria.
Russia-Turkey relations sour after Su-24 downed at Syria border
"The latest unprecedented incident – the Turkish Air Force attack on the Russian jet over Syrian territory - can be considered an extremely unfriendly act towards Russia and its citizens," he said.
Mironov reminded that President Vladimir Putin had called the attack "a stab in the back by terrorists' accomplices" and that the Russian Foreign Ministry had already recommended that all Russian citizens abstain from trips to Turkey over danger to their security.
Earlier this week, Fair Russia's leader the State Duma, Nikolay Levichev, asked the Federal Air Transport Agency to immediately stop all flights to Turkey due to the increased risk of terrorist attacks on Russian aircraft.
LISTEN MORE:
Levichev motivated his request by the fact that Turkey's flagship airline, Turkish Airlines, currently services a number of airports within the zone of the increased terrorist threat from Istanbul, and several other major Turkish airports. Those same airports are in turn used to send flights to various Russian cities.
"As the current attitude of the Turkish authorities to the Islamic State terrorist group can hardly be called negative, there is a risk that terrorists would infiltrate Turkish airports, which would put Russian aircraft in danger," the MP wrote.
Russian tourist companies have already stopped selling trips to Turkey and flights are being made there only to retrieve holidaymakers who are already there, according to the deputy head of the Russian Tour Operators' Association, Oleg Safonov.
READ MORE: Senior leftist MP calls for complete halt on Russia-Turkey air traffic
You can share this story on social media: