Senior leftist MP calls for complete halt on Russia-Turkey air traffic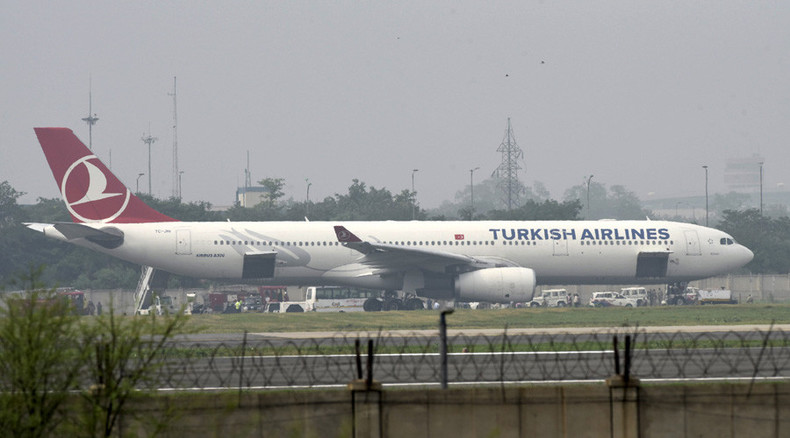 The head of the Fair Russia party in the State Duma has asked the Federal Air Transport Agency to immediately stop all flights to Turkey due to the increased risk of terrorist attacks on Russian aircraft.
"I am asking you to consider the possibility of an immediate ban on all air traffic between Russia and Turkey that would last until exhaustive measures are taken to eliminate any possible sources of terrorist threats in Turkish airports," reads Nikolai Levichev's letter to the head of the agency Aleksandr Neradko.
READ MORE: Russian warplane shot down at Syria-Turkey border
The politician noted that Turkey's flagship airline, Turkish Airlines, is currently servicing a whole number of airports within the zone of the increased terrorist threat from Istanbul, and several other major Turkish airports. The same airports are used for sending flights to various Russian cities. "As the current attitude of the Turkish authorities to the Islamic State terrorist group can hardly be called negative, there is a risk that terrorists would infiltrate Turkish airports, which would put Russian aircraft in danger," the MP wrote.
The letter was made public soon after the crash on Tuesday of a Russian Sukhoi 24 fighter jet near the Turkey-Syria border. There are conflicting reports suggesting the aircraft was either downed by the Turkish Air Force or targeted with a missile from the ground.
President Putin's press secretary Dmitry Peskov has called the downing of the Russian plane "a very serious incident," but added it was too early to draw conclusions until the whole situation is clear.
Russian Foreign Minister Sergey Lavrov said on Tuesday afternoon that the threat from terrorists in Turkey was no less significant than the one in Egypt. The minister also advised Russian citizens to avoid taking trips to Turkey for the time being.
In early November, the Russian president ordered the suspension of all flights from Russia to Egypt, as a safety measure after the deadly crash of the A321 airliner on October 31over the Sinai Peninsula. Russia's Federal Security Service has said the crash was caused by a bomb blast on board, most likely an attack by terrorists connected with the Islamic State group.
READ MORE: Russians search for alternative routes after govt says Egypt flight ban will remain
Shortly after the ban, Moscow also halted all direct flights by Egyptian airlines from Egypt to Russia until next year.
You can share this story on social media: