Russians search for alternative routes after govt says Egypt flight ban will remain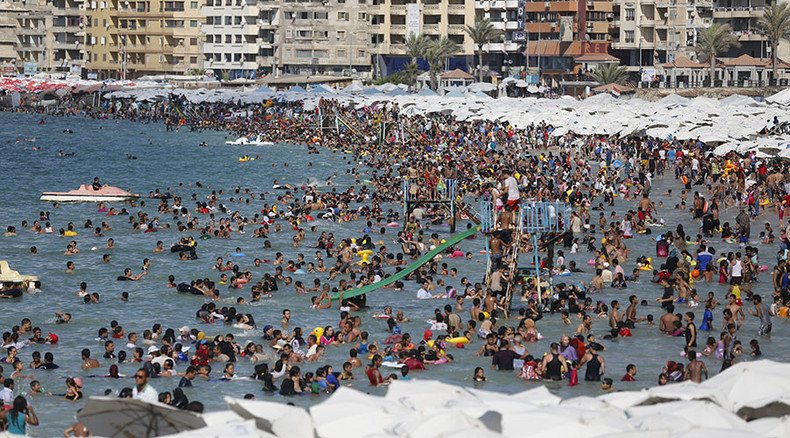 After top government officials said it was too early to discuss the lifting of the recently introduced ban on all passenger flights to Egypt, Russian citizens rushed to the Internet to find ways to reach their favorite tourist destination by land.
Deputy PM Arkady Dvorkovich's press secretary told reporters on Tuesday that at the moment it was impossible to give a date when the ban would be lifted. "Any discussions over terms are not feasible before safety is assessed and various recommendations are received," the official noted.
The comments came after Russian business daily Kommersant reported that the ban on passenger flights to Egypt is likely to last for years. The newspaper quoted an unnamed source who was reportedly present at a government session dedicated to the problem.
READ MORE: Russia suspends flights to Egypt due to security concerns after Sinai crash
On Sunday President Vladimir Putin signed a decree that ordered a stop on flights to Egypt, in the wake of the deadly crash of the A321 airliner over the Sinai Peninsula.
Currently various Russian airlines are only carrying tourists out of Egypt. To prevent bomb attacks on passenger aircraft, all luggage is being transported separately by cargo planes of the Emergencies Ministry.
According to the Russian Federal Agency for Tourism, at the moment when incoming flights were stopped there were about 45,000 Russians at Egyptian resorts.
Meanwhile, Russians have started to search for alternative routes that could get them to Egyptian resorts without the need for direct flights.
Yandex, Russia's biggest internet company, reported its search engine had received about 11,000 requests concerning sea and land travel to Egypt. The company's press service added that the intensity of such requests had surged on Sunday.
READ MORE: Cherry-picking facts may lead Sinai crash probe down MH17 lane – Russian aviation agency chief
The most popular search phrases were "how to get to Egypt by train," "how to get to Egypt by car," and even "how to get to Egypt on foot." Russian tourists also researched the possibility of getting to Egypt from neighboring countries, in particular Israel and Turkey.
According to the Russian Tour Operator Association, this year between 100,000 and 250,000 Russians went to Egypt on vacation every month. The average price of a tour amounted to $600. The Association said that its members had already sold about 160,000 tours to Egypt for the upcoming New Year vacations.
You can share this story on social media: