Russia suspends flights to Egypt due to security concerns after Sinai crash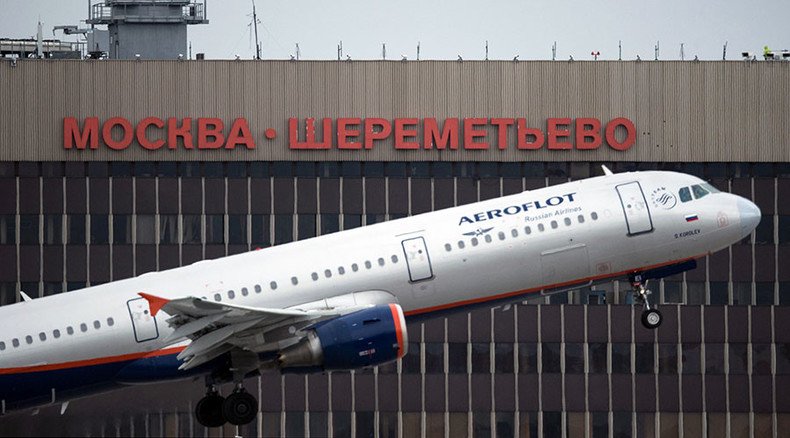 President Vladimir Putin has agreed with the Federal Security Service to halt all Russian flights to Egypt following an October 31 passenger plane crash in Sinai that killed all 224 people on board.
"As long as we haven't established the causes of the incident, I consider it appropriate to suspend the flights of Russian aircraft to Egypt. This primarily applies to the tourist flow," FSB director Aleksandr Bortnikov told a meeting of the Russian Anti-Terror Committee on Friday.
Egypt has provided Russian investigators with access to all the fragments of the crashed plane as well as the baggage, he said. There is need for "absolute objectivity" and "confirmed data" to establish the causes of the disaster, he added.
Kremlin spokesman Dmitry Peskov said that Putin agreed with the recommendations of the Federal Security Service (FSB). He added that Putin had instructed the government to ensure the safe return of Russian citizens from Egypt and to cooperate with the Egyptian authorities on establishing air traffic security.
READ MORE: Cherry-picking facts may lead Sinai crash probe down MH17 lane – Russian aviation agency chief
The flights will be suspended until a "proper level of air communication security" is established, he said.
Peskov said that the decision to suspend flights was "solely connected with security" reasons, and doesn't suggest that Moscow considers the A321 crash to be a terrorist attack.
Russia's civil aviation regulator has started drawing up plans to suspend flights between Russia and Egypt, the agency's chief, Alexander Neradko, said Friday.
Around 45,000 Russians are currently on holiday in Egypt, TASS cited figures provided by Russia's tourism agency.
Return of tourists from Egypt: We speak not of evacuation but return within planned holiday dates – Deputy Prime Minister Dvorkovich

— Government of Russia (@GovernmentRF) November 6, 2015
An operational HQ headed by deputy PM Arkady Dvorkovich and under Russia's tourism watchdog, Rostourism, will be resolving issues connected with the return of Russian citizens from Egypt, according to a statement by the Cabinet of Ministers.
Meanwhile, Dvorkovich said that up to 70,000 Russian citizens are currently in Egypt, adding that authorities are not planning an "immediate evacuation."
"Swabs and scrapings from all fragments of the [crashed] plane, baggage and soil have been taken by Russian experts," said the head of the Russian Emergencies Service, Vladimir Puchkov, during the meeting.
"I underline once more that the necessary samples have been taken from all the elements that can contain traces of explosives," he added. "If there were explosives on the plane, we will be able to determine it."
READ MORE: Flight 7K9268: What we do and don't know about Russia's deadliest-ever air crash
The Airbus A321 belonging to Russian Kogalymavia, which uses the brand name Metrojet, crashed in Egypt 20 minutes after takeoff from Sharm el-Sheikh airport on October 31. All 217 passengers and seven crewmembers on board died in the disaster, making it the deadliest incident of this kind in Russian aviation history. There was no distress call prior to the crash.
Following the disaster, the head of Russian aviation agency Rosaviatsia, Aleksandr Neradko, said that all the signs suggested that the destruction of the plane occurred "in the air and at a great altitude." The evidence for that was the remains of the plane and the bodies, which have been scattered over an area measuring about 8 km by 4 km, he said.
Russian Emergencies Minister: If there had been explosives on board A321, we'll definitely detect those substances.

— Ilya Petrenko (@ilpetrenko_rt) November 6, 2015
The airline of the ill-fated passenger jet said on Monday that the plane must have been damaged by a force in flight and couldn't have just broken apart.
On Tuesday, US media cited sources in the intelligence community saying that that a US infrared satellite had detected a heat flash in the same vicinity, indicating that an explosion may have occurred on board.
On Thursday, UK Prime Minister David Cameron announced that it was "more likely than not" that a bomb caused the crash. His comments were met with doubts from Moscow. During a telephone conversation between Cameron and Putin on Thursday, the PM was accused of "acting before he knows the facts," according to tabloid paper the Sun.
On Wednesday, Britain halted flights from and to the resort city of Sharm el-Sheikh over concerns that the Russian passenger jet was downed by a bomb on board.
LISTEN MORE:
Earlier in the week, a militant group associated with Islamic State (IS, formerly ISIS) claimed to have shot down the Russian plane, but this claim has been deemed unreliable.
You can share this story on social media: