Cherry-picking facts may lead Sinai crash probe down MH17 lane – Russian aviation agency chief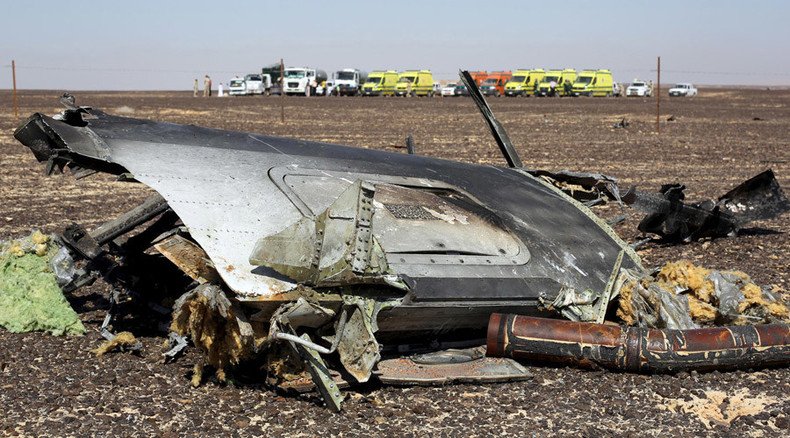 While many new theories on the Russian plane crash in Egypt emerge every day, the investigation should collect facts first and then draw conclusions, Aleksandr Neradko, head of the Federal Air Transport Agency, said, warning against it going the way of MH17's.
LIVE UPDATES on the Russian passenger jet crash: Search area in Sinai expanded
"Investigation of an aviation accident is not based on making up theories first and then cherry picking facts to prove them," Neradko, who heads the Rosaviatsiya agency, told Russia-24 TV-channel on Thursday.
"If we choose such a path, we will repeat the fate of MH17 inquiry when a theory was voiced on the day of the crash and after that all the facts were massaged to what had been said on day one," he added.
It is still too early to draw any conclusions, Neradko said, slamming the media for speculations.
"So, there are no conclusions now…there is just consequent hard fact-finding work," he said, adding that the investigation will take at least several months.
The cockpit voice recorder could be deciphered in the near future despite damage, Neradko said. The flight data recorder has already been decrypted. A special commission is to be created which will check the security system of the Sharm el-Sheikh airport to determine whether it could have been possible to smuggle banned substances onto the plane.
According to Neradko, another commission is going to investigate the crew – how they were trained, how they interacted with the flight service – as well as how medical and psychophysiological factors may have affected their actions.
The weather conditions as well as air environment will also be studied, he said.
"The only aim of the inquiry is to prevent aviation accidents from occurring for the same reasons. The investigation is not aimed at blaming somebody or revealing somebody's degree of responsibility during the investigation," Neradko said.
On Thursday, Michael McCaul, chairman of the House Homeland Security Committee, said that an IS attack was the most likely cause of the Sinai Airbus crash.
"…I think the more likely scenario where all indicators seem to be pointing, is that this was an ISIS attack with an explosive device in the airplane," he told Fox News, as cited by Reuters.
Some countries such as Great Britain and France, as well as airlines such as Lufthansa, have already halted all flights to Sharm el-Sheikh out of security concerns.
The Russian airbus flying from the Egyptian resort city of Sharm el-Sheikh to St. Petersburg crashed in the Sinai Peninsula in Egypt on October 31. The disaster killed all 224 people onboard.
You can share this story on social media: