Putin signs NGO bill exempting charities from Russia's 'foreign agents law'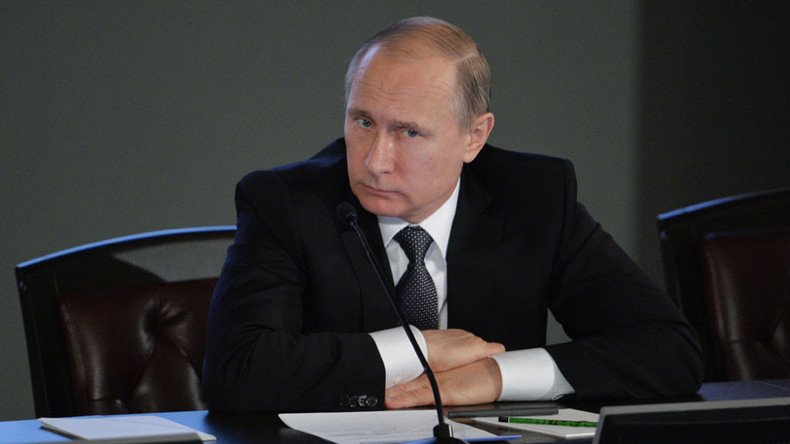 The Russian president has signed into law a bill defining the term political activity of non-governmental organizations and allowing charity groups receiving funding from abroad not to register as foreign agents.
The new law lists political activity as participation in street rallies and marches and any activity aimed at influencing the result of an election or a referendum. The list also includes elections monitoring, participation in the work of political parties, public appeals to state agencies seeking changes in laws, circulating appraisals of existing laws or state policies and attempts to influence views on political issues through opinion polls.
The act also names the spheres where no activity can be recognized as political. These are culture, science, sport, fine arts, healthcare, environmental protection, volunteering and charity. Groups involved in these activities should not register as foreign agents even if they get foreign funding and at the same time participate in events seeking to influence the decisions of state bodies.
READ MORE: Justice Ministry defines 'political activity' to amend 'Foreign Agents Law'
The bill was drafted by the Justice Ministry in January and passed by the lower and upper houses of parliament in late May. The move came after President Vladimir Putin last October ordered his administration to take measures aimed at defining political activities in Russia. Putin also personally promised human rights activists that the controversial law on foreign agents would be amended.
"The definition of political activity must not be vague, it must not be expandable, and there must be only one way to understand it. And in any case we should not fit anything that is not welcomed by representatives of the authorities or Justice Ministry or anyone else under this definition," Putin told the members of the Presidential Council for Human Rights.
READ MORE: Putin promises amendments to controversial 'foreign agents law'
The Foreign Agents Law, introduced in late 2012, obliges all NGOs who receive funding from abroad and engaged in political activities to register as foreign agents or risk substantial fines. In November 2014, the law was expanded with a bill making it illegal for Russian political parties to receive sponsorship, or enter any business deals with NGOs with "foreign agent" status.
Many rights groups in Russia and abroad protested the move saying it would jeopardize their existence. The sponsors of the act and top Russian officials including President Putin have repeatedly emphasized that its main purpose was providing better information for voters, and that it would eventually benefit democracy.
You can share this story on social media: