No more 'Lucifers': Senator proposes tough restrictions on Russian children's names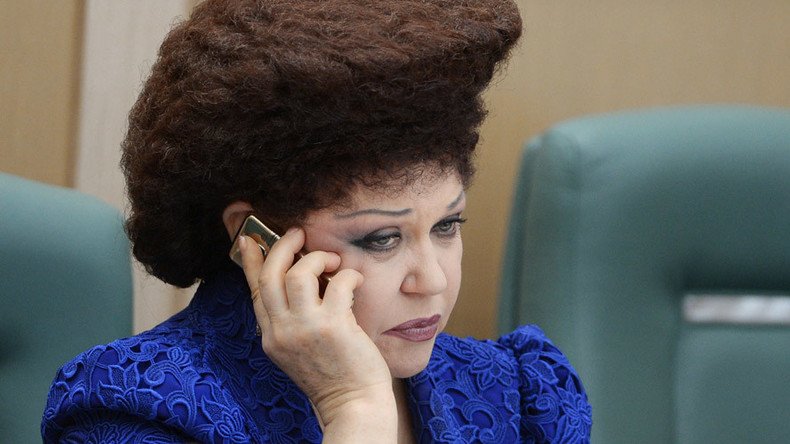 In a bid to prevent parents from giving unusual and weird names to their children, a veteran Russian senator has drafted a bill defining a personal name and introducing the rules under which they can be officially registered.
"The citizen's name is understood as a means of individualization that cannot be comprised of figures, numerals, symbols in any combination, abbreviations, explicit words and cannot contain indications on official ranks or positions," read the amendments to the Civil Code proposed by Senator Valentina Petrenko, who represents the Republic of Khakassiya.
Another part of the bill is an amendment to the Law on Civil Acts that would forbid state bodies to register names that do not comply with the listed limitations.
READ MORE: Russian government drafts fresh bill facilitating domestic adoptions
In an explanatory note attached with the bill, Petrenko wrote that her primary objective was not to limit the parents' right to choose the name for their child, but to find some way to establish a legal balance between this right of the parents and the rights of the child.
Presently employees at Russian registry offices must accept any name suggested by parents, even if this name is insulting, unpronounceable or just plain weird. Also, no Russian law can limit the parents' imagination in choosing baby names.
This has already resulted in many unusual names and Petrenko gave several examples in her note. In 2002 a Russian couple named their son BOChrVF260602 – the abbreviation for "Biological Object Human from Voronin-Frolov Family born on 26.06.2002." Moscow bureaucrats refused to register the baby under this name, and when the parents appealed to the court, it sided with the authorities. As a result, the boy lives without documents to this day. A more recent example is the 2014 case in which a baby boy was actually registered under the name "Lucifer" in the city of Perm. Other unusual names chosen by Russian parents since 1998 include "Nikolai-Nikita-Nil," "Dolphin," "Princess Daniella," "Luka-Happiness Summerset Ocean" and others.
Petrenko emphasized in her bill that every person including small children has a constitutional right to a name and this right should get legal protection.
READ MORE: Russian NGO proposes nationwide register of prospective adoptive parents

Russian law currently allows citizen to change their names, but they must be 14 or older to do this. There are no restrictions on choice and all that is required is a written request and the official birth certificate with the applicant's original name in it.
To become law, the bill will have to be passed by the Lower House of Parliament (the State Duma), in three readings, then approved by the Upper House (the Federation Council) and signed by the president and published.
You can share this story on social media: