Russian NGO proposes nationwide register of prospective adoptive parents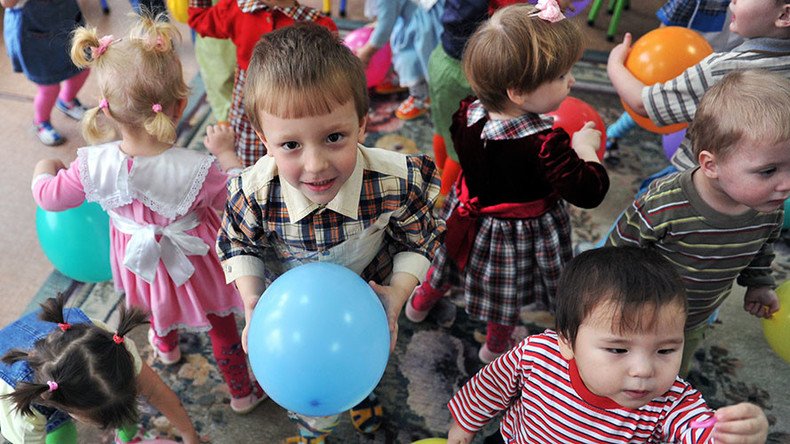 A member of the Russian Public Chamber and the head of an NGO dealing with orphans has said that a nationwide database of people who want to adopt a child could lead to a radical increase in successful adoptions.
Board chair of the Our Children group, Yulia Zimova, said in an interview with Izvestia daily that according to official statistics Russia has about 70,000 orphans waiting to be adopted, and 20,000 registered couples who want to adopt a child.
"Of course, the number of those who want to adopt is much bigger. Twenty thousand are just people who have some very particular wishes. For example, they want to take into their family a blue-eyed fair-haired girl under the age of three. But there are very few such children, the majority of kids in the existing 'bank' have various problems – they can be disabled, have brothers and sisters whom they don't want to be separated from, or simply are older," Zimova said.
The possible solution to this problem is to create a state-run nationwide database of prospective parents. It would include anyone who approaches orphanages with a request to adopt, she said. Institutions all over Russia would then be able to offer the children in their care. This is currently very difficult.
"The existing database is not perfect; there is no search system in it. It only has descriptions of prospective parents – to find candidates with particular features specialists have to personally read every file," Zimova told Izvestia.
READ MORE: Russian government drafts fresh bill facilitating domestic adoptions
She noted that once the unified database is complete, it could make realistic proposals to would-be adopters.
Zimova promised to put her proposals in a letter and send it to the Education and Science Ministry soon.
Russian officials and activists started a campaign to boost domestic adoptions after a series of restrictions on international adoptions came into force over recent years. It started with the Dima Yakovlev Law that appeared on the statute books at the beginning of 2013. The law banned any adoption of Russian kids by US citizens or by proxy of US organizations. It was prompted by repeated US refusals to allow Russian diplomats and law enforcers to participate in the investigation of numerous cases of maltreatment, sexual exploitation and even killings of Russian children by US adoptive parents.
In February 2014, the rules were tightened again when Russian PM Dmitry Medvedev signed a decree banning the adoption of Russian children by foreign same-sex couples, as well as by unmarried citizens of countries where same-sex marriage is legal.
In 2015, the Russian government introduced a series of tax benefits for citizens who adopted orphans and also streamlined some requirements for would-be adopters, making the procedure easier.
READ MORE: Russia bans adoptions by foreign same-sex couples
The measures have already yielded some positive results, according to Russian lawmakers. In 2015, head of the Lower House Committee for Labor and Social Policies Olga Batalina told reporters that 1,666 kids found new Russian families in 2014 compared to 1,074 in 2011.
You can share this story on social media: