Senior Russian senator drafts bill allowing regional prosecutors to block extremist websites
Published time: 29 Mar, 2016 12:56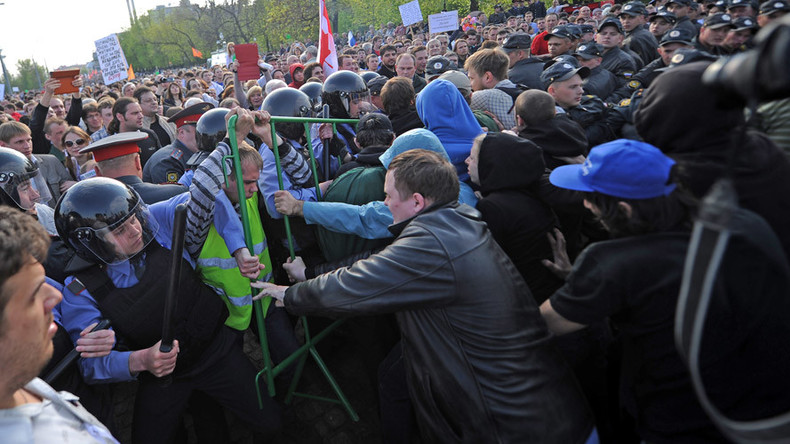 The head of the upper house's Committee for Defense and Security has drafted a bill that, if passed, would allow regional prosecutors to shut down any websites that publish calls for mass unrest - without a court warrant.
The document, drafted by Senator Viktor Ozerov, makes amendments to the Federal Law on Information and Information Technology. According to them if any calls for mass unrest, other extremist activities or violation of the established rules for mass events are posted on the internet head prosecutors of Russian regions must demand that local bodies of executive power restrict the access to these data.
Ozerov wrote in an explanatory note attached to the bill that additional measures would facilitate the countering of extremism and other illegal activities by law enforcers.
READ MORE: Russia to block websites that call for rioting, 'extremism' without court ruling

The Russian law introduced in early 2014 already allows the out-of-court blocking of extremist sites, but it gives this right only to the federal prosecutor general and his deputies. The new bill expands the number of such officials and increases the urgency of their actions.
The existing law is applied to sites hosted in Russia and abroad. If a foreign-based hosting company refuses to remove the content after receiving the request to do so by Russian authorities, its whole address is blocked in Russia. The law also reads that blocked websites should be unblocked immediately after the content deemed to be illegal is removed.