Top Russian diplomat blasts US politicians for using anti-Moscow rhetoric to boost ratings
Published time: 28 Mar, 2016 12:41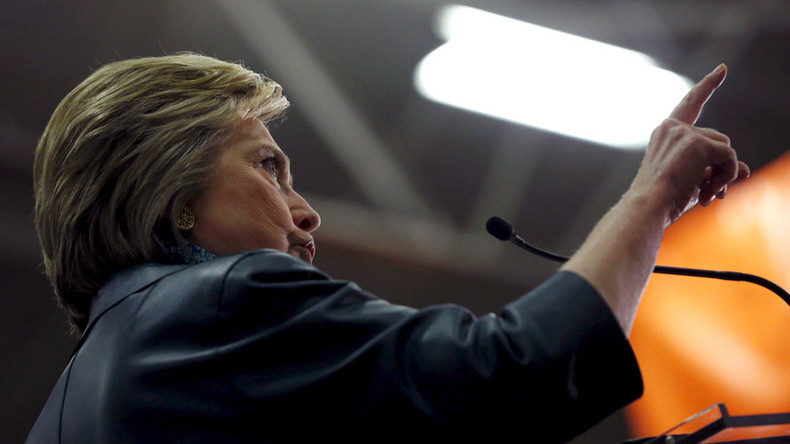 Deputy foreign minister Sergey Ryabkov has criticized US presidential candidates for using anti-Russian statements to boost their ratings, apparently without considering the consequences of such actions for bilateral relations.
"We can describe what is happening there with just two words – 'blackening' and 'adverse.' Many US presidential candidates and many people from their entourage behave like Cold War troopers when they 'ride' the anti-Russian rhetoric. This causes our regret and it does not promise any changes for the better in our relations with the United States after the elections there," Izvestia quoted Ryabkov as saying.
READ MORE: ​ Kerry in Moscow: Penny has dropped; isolating Russia was never going to work

The official added that the Russian side was not interested in freezing relations, but the final choice would be taken by Washington. "This is one particular case when politicians in Washington must make a decision and start moving toward repairing relations. This does not depend on us, this depends on Washington," Ryabkov told reporters.
In the same interview, the deputy foreign minister said that Moscow's position on anti-Russian sanctions imposed by US and its allies remained the same and Russian officials were not even discussing the issue. "The US has offered some invented and non-legitimate excuses when it introduced its sanctions, the same happened with the European Union. Thus, any question about the lifting of the sanctions must be addressed to the United States and the European Union, not to the Russian Federation," he said.
READ MORE: ​US seeks to overthrow political leadership in Russia - Foreign Ministry
At the same time, Ryabkov noted that the "unprecedented frequency" of US-Russia talks over the past few months speaks to the fact that top US officials recognize Russia's important role in international affairs. "Contrary to their own declarations, the US side understands now that without Russia it is impossible to solve a number of large-scale and important international problems. We welcome this understanding and the talks that took place during [US State Secretary John] Kerry's visit to Moscow were held in order to fix these positions," he said.
John Kerry visited Moscow on March 23-24 to hold talks with President Vladimir Putin and Foreign Minister Sergey Lavrov. The officials touched upon two major issues in international politics – the Syrian crisis and the situation in Ukraine. Many observers, in Russia and abroad, saw this visit as a sign of a long-awaited thaw in relations between Moscow and Washington. They also noted that this was Kerry's third visit to Moscow in just 12 months which somehow contradicts Barack Obama's statement about the success in isolating Russia made in March 2014.
READ MORE: Obama acknowledges he can't isolate Russia – senior Duma MP