​US seeks to overthrow political leadership in Russia - Foreign Ministry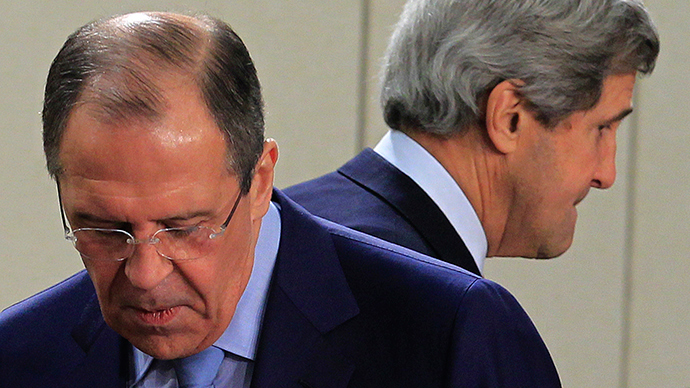 By imposing sanctions on Moscow, the US aims to change the political leadership, says the Russian Foreign Ministry, adding that Washington is "twisting the arms" of its allies so that they can continue an "anti-Russian front."
"Behind the formally-declared aim to make us alter our position towards Ukraine, [we] see the [US] plan to form social and economic conditions to change leadership in Russia," said Russian Deputy Foreign Minister Sergey Ryabkov.
According to Ryabkov, first of all Western countries wanted "to punish" Russia for "free will of people in Crimea and [the city of] Sevastopol," who in a March referendum decided to separate from Ukraine and to join Russia.
Then they decided "that Russia has to, according to US opinion, totally change course towards the Kiev authorities and Eastern Ukraine in general, and to re-evaluate its foreign policy," he said.
Ryabkov noted that apart from plans to destabilize Moscow leadership, US are "twisting arms" of their own allies so that they could continue "Anti-Russian front" and follow US policies on sanctions against Russia.
"But the US is not ashamed of insisting on cooperation with us [Russia] on matters affecting its own interests," he said. He used the example of the Iranian nuclear talks, in which both Russia and the US take part.
READ MORE:'Don't get Russia wrong': NATO intel warns against misjudging Moscow on Ukraine
Ryabkov added that the Kremlin is not planning to start talks with US and its Western allies in order to get the sanctions towards Russia repealed.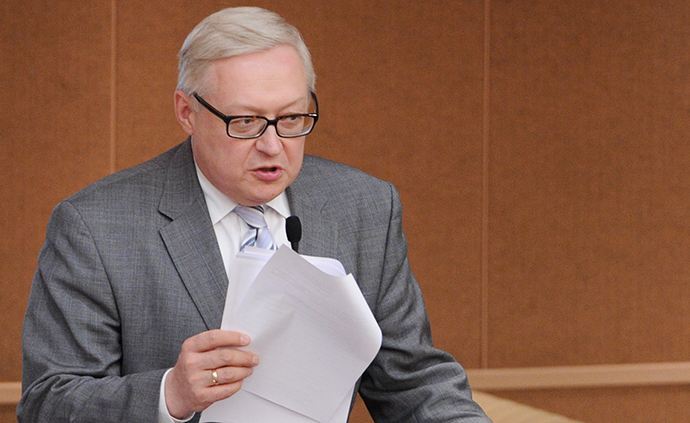 He criticized the US resolution strongly condemning Moscow's actions against its neighbors, and labeling them a policy of aggression.
"We see this document as the next step and further elaboration of those tendencies which have recently dominated Washington's policy towards Russia."
READ MORE:House of Representatives passes resolution against Russia
Passed December 4, the resolution slams Russia's "continuing political, economic and military aggression" against Ukraine, Georgia and Moldova, and the "continuing violation of their sovereignty, independence, and territorial integrity."
Ryabkov doesn't exclude that there will be further complications with the US in the future.
Moscow is "trying hard to stabilize relations" with Washington, but the resolution is a barometer of quite different attitude in the US towards Russia, he added.
"We are not ready to make concessions to the US on principal questions, but we are ready and will be looking for the balance of interests and common denominator where it is possible," he said.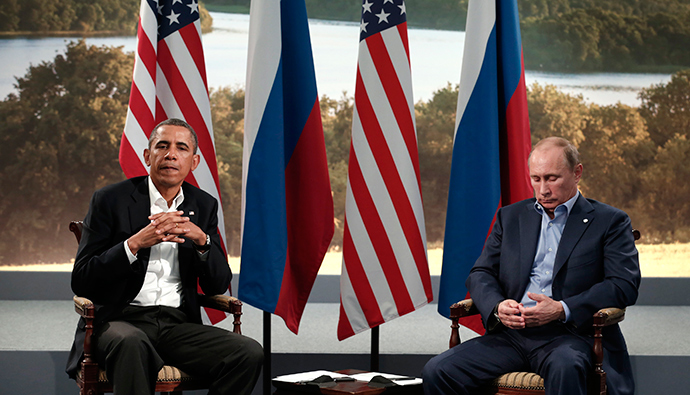 The US embassy in Moscow, however, assured the Kremlin that Washington is not planning to overthrow the political leadership in Russia.
"The US is not trying to provoke changes in the Russian government, their [US] aim is to change [Russian] policy," the embassy's press secretary, William Stevens, told Interfax.
Washington is ready to withdraw the sanctions [against Russia] as soon as Russia performs its ceasefire obligations towards Ukraine, said Stevens.
"The US and EU introduced sanctions against Russia as a direct result of aggressive actions by Kremlin concerning violations of international law and sovereignty of Ukraine."
Moscow has repeatedly said sanctions as a means to resolve the crisis in Ukraine are pointless, as Russia is already doing all it can in that respect. Sanctions are just a bad, outdated form of diplomacy, Russia has argued.
The Kremlin has repeatedly denied the West's accusations that Russia is militarily involved in hostilities in eastern Ukraine. Moscow emphasized that it is doing everything it can to resolve the crisis there.
"Talking to Russia in the language of force is meaningless," President Vladimir Putin told the Federal Assembly in his annual address Thursday.
You can share this story on social media: