Russian blogger files appeal with Strasbourg HR court after conviction for web post
Published time: 9 Mar, 2016 10:22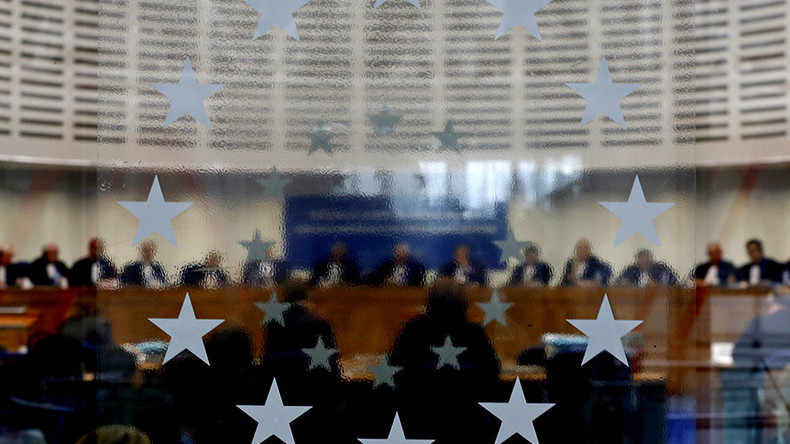 An internet activist from Russia has lodged a complaint with the European Court of Human Rights claiming that his recent conviction, prompted by promotion of a Ukrainian neo-Nazi group 'Right Sector' was politically motivated.
The blogger, Konstantin Zharinov, received a two-year suspended sentence in September last year for posting Right Sector propaganda in Russia's most popular social network VKontakte (In Contact). The man was amnestied right after the sentence was pronounced, but still decided to contest the court ruling in the European Human Rights Court as he holds that the whole process was "politically motivated," Russian business daily Kommersant reported on Wednesday.
The newspaper quoted Zharinov's lawyer, Irina Khrunova as saying that her client considered that starting a criminal case against him was "excessive" because he had deleted the extremist post immediately after Russian prosecutors demanded this – four days after the text was posted. He also finds it wrong that the prosecution based the charges on the testimony of two unnamed witnesses.
"These were some complete strangers who supposedly by pure chance visited Zharinov's page on the social network before the post was deleted and reported to the police that they were insulted with what they saw, demanding to instigate a criminal case," the lawyer said.
The blogger also sent a warrant to the Strasbourg court that had ordered the monitoring of his page by investigators and another warrant that allows law enforcers to eavesdrop his telephone conversations.
READ MORE: Stem ethnic extremism by criminalizing internet provocations – minister

In mid-2014, Russia introduced a set of laws criminalizing public calls in support of extremist activities, as well as for providing extremists with financial assistance. Public calls for extremism, or attempts to humiliate people, will be punished with up to five years in prison. This applies to internet posts as well as mass media publications. These acts were in line with the Russia's anti-extremism strategy that sees the internet as the main channel for spreading dangerous information.
Right Sector is a bloc of Ukrainian extremist movements that includes several ultra-nationalist and neo-Nazi groups. In 2014, Right Sector provided muscle for the riots in Kiev that ended in deaths of many law enforcers and civilians and eventually led to the ouster of President Viktor Yanukovich and the establishment of the current Ukrainian regime. Right Sector also manned "volunteer battalions" that suppressed public protests against the new Kiev regime and later fought with civilians and militia in self-proclaimed republics of Lugansk and Donetsk.
In November 2014, Russia's Supreme Court endorsed the lawsuit filed by Russia's Prosecutor General's Office and directed that Right Sector, along with another Ukrainian ultra-nationalist group UNA-UNSO, be recognized as extremist. The ruling effectively outlawed any activities of these organizations in Russia, making any promotion of them illegal, including the public demonstration of their symbols.
READ MORE: Supreme Court puts extremist tag on Ukrainian far right groups