Moscow child beheading pushes activists to seek more restrictions on mass media
Published time: 2 Mar, 2016 11:25
Edited time: 2 Mar, 2016 13:50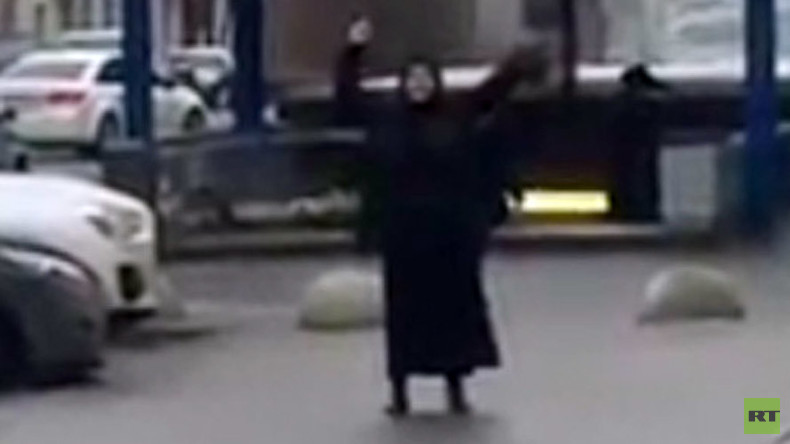 An activist from the Russian Public Chamber has asked the state mass media watchdog to tighten restrictions on graphic images and footage, saying that the existing practice of blurring is too easily defeated by the audience's imagination.
The head of the "Our Children" NGO, Yuliya Zimova, noted in her letter to the Roskomnadzor agency that the existing legal norms offer insufficient protection, especially for underage viewers who are less emotionally and psychologically developed. To counter this problem, Zimova suggests taking steps to introduce various controls on mass media that would "rule out the possibility of the public distribution of cruel and violent scenes."
In comments with Izvestia daily, Zimova noted that her letter was prompted by this week's events in Moscow, where a nanny allegedly killed a 4-year-old girl in her care by severing her head. The lady then demonstrated the result of the alleged crime near a metro station, shouting to passers-by that she was a suicide bomber and would blow herself up.
READ MORE: Moscow 'child beheading': What we know about the 'woman in black'
Zimova noted that, in her opinion, it was outrageous that many mass media outlets, including TV channels, "grabbed the story and started promoting it."
"Due to its particularities… such a public institute as television is one of the main means of non-direct communication. And modern research has proved that when children grow up in the atmosphere of televised violence, [they] start to perceive violence as a norm in life," the activist told reporters.
The existing Russian Law on Mass Media forbids the distribution of any materials that can be seen as promoting cruelty or violence, as well as any that contain obscenities.
The head of Roskomnadzor, Vadim Ampelonsky, told reporters he had not yet seen the letter, but added that to his knowledge the mass media that covered the Moscow child beheading tragedy mostly remained within the framework of existing rules.
READ MORE: Russia bans swear words in mass media…but which ones?
"In some cases mass media outlets have released the images of this crime's victim without blurring, but we pointed that out and they made all the necessary corrections. In this case we see no reasons to apply any administrative pressure," the official said.
Several major federal TV channels actually chose not to run the story about the murder on the day it happened, and were subsequently blamed for "introducing censorship."
The Russian president's press secretary, Dmitry Peskov, dismissed these allegations on Tuesday: "The Kremlin is not issuing orders to federal TV channels. As far as we know, the journalists themselves chose not to show this horrible tragedy. We can only express solidarity with their choice – this was too horrible to show it on TV. As you know, mass media around the world are now moving away from the practice of detailed demonstration of tragedies," the official said.