MP urges intl probe into US cyberattacks on other nations
Published time: 20 Feb, 2016 11:12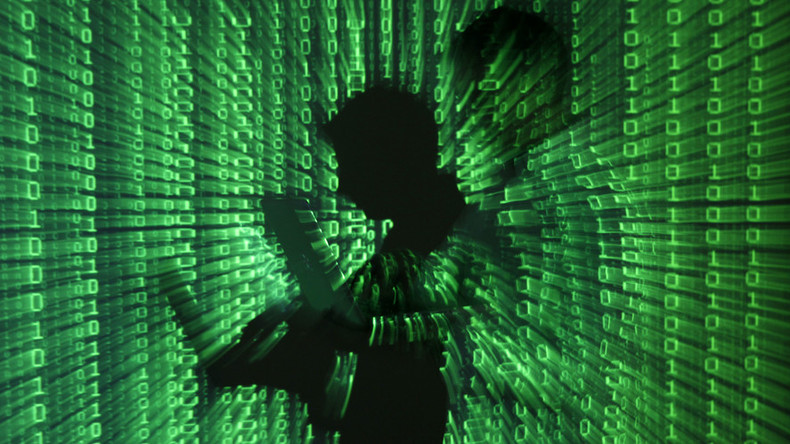 Russian MP Robert Shlegel believes the OSCE and UN must investigate a recent US congressman's confession to participating in the CIA's electronic operations against Russia, as such attacks violate the 2015 UN resolution on cyber security.
The lawmaker was commenting on the words of former CIA operator-turned-Republican Congressman Will Hurd, who said in a press interview that he had participated in "some offensive cyber operations," adding "let's just say I'll probably never be invited to Moscow anytime soon" when reporters asked him to elaborate about the targets of these operations.
READ MORE: 'Very powerful' hacker attack targets Russian leader's website – Kremlin
"It looks like the violation of the 2015 Russia-initiated resolution titled 'Developments in the Field of Information and Telecommunications in the Context of International Security'," Shlegel told fellow MPs during a State Duma session.
"If the United States violated this resolution - and apparently this is what has happened - it must be discussed in the international organizations. The international community must develop effective mechanisms to prevent such actions and never leave them unanswered," he added.
"Such a confession from a highly-placed US politician is outrageous, especially if we remember how many times the United States and their allies – Estonia, Georgia, Japan and others – have accused Russia of cyberattacks," Shlegel said. "These constant accusations are nothing but an attempt of the United States to hide their own aggressive actions and now we have proof of that."
Washington officials have repeatedly accused Russian authorities of backing or ordering hacker attacks on US sites and Moscow has repeatedly denied such allegations as unfounded and not backed with any proof. After another such row that took place in April 2015 Vladimir Putin's spokesman Dmitry Peskov suggested that "blaming everything on Russia has already turned into some sort of sport."
READ MORE: 'Accusing Russia is now a sport': Putin aide debunks CNN report on Russians hacking White House

The official added that official websites of the Russian president and his administration faced hundreds and even thousands of cyberattacks every day and that there were attempts to crash Putin's annual Q&A session with the public.
"The attempts to crash the Q&A – you know it's a rather complex telecommunications event – are performed mostly from abroad," Peskov told reporters.