Chechen leader: Saudi-led coalition protects ISIS from full destruction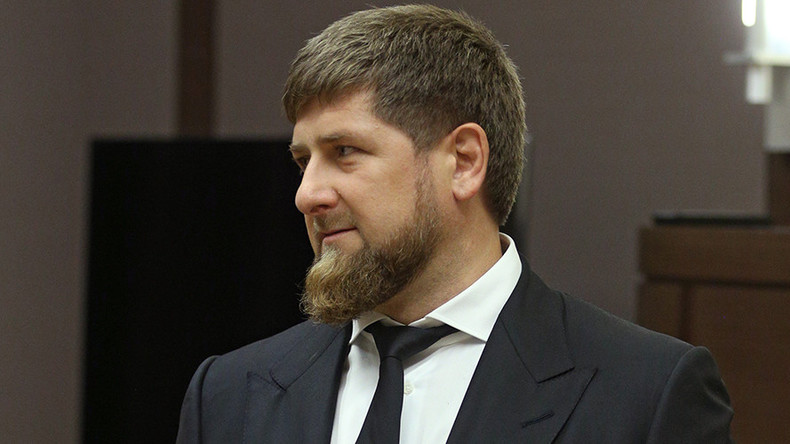 Ramzan Kadyrov, the head of Russia's Chechen Republic, has said that the latest actions by pro-Western military forces in Syria show that in reality they do not intend to fully destroy ISIS and return power to the legitimate government of the country.
Kadyrov issued the comment Monday, soon after news agencies reported about planned military exercises by the Saudi-led anti-terrorist coalition, which includes over 20 Muslim nations. "We cannot exclude the possibility that by these exercises they are preparing themselves for active operations in Syria," the Chechen leader said in an Instagram post.
READ MORE: Senior Russian lawmaker blasts Saudi-led anti-terror coalition as 'unviable'

"But the [real] goals and tasks of this coalition lie on the surface. They want to prevent the full defeat of the 'Iblis State' and the restoration of peace in the region," Kadyrov said. He used the expression "Iblis State," or "Devil State," referring to the Islamic State terrorist group, also known as ISIL and ISIS. Such a replacement has been proposed and promoted by Russian imams, who noted that using the word "Islamic" to describe terrorists was insulting to their faith.
"The plans of the authors of Middle Eastern wars and overthrows do not include the full liquidation of IS and the strengthening of Bashar Assad's power," Kadyrov wrote. "But they will have to put up with the fact that the rules of the game are now dictated not by the West and not by the United States."
He also warned that the simultaneous use of many military contingents and air forces from various nations in one region would inevitably lead to various incidents that could provoke larger conflicts. "Instead of a real struggle against international terrorism we will have some settling of accounts between various members of this so-called coalition," Kadyrov wrote. "This is an open threat to peace in the region and the world as a whole."
In November 2015, Kadyrov addressed all Muslims in the world with a call to unite and destroy IS, adding that no one has the right to remain neutral after the atrocities committed by the extremists. In the same address, he reiterated his point that the current Middle East crisis was masterminded by the West. "Special services from the US and other Western states have cheaply bought the leaders of terrorist groups and ordered then to constantly shed Muslim blood, destroy stable countries and blacken the reputation of Islam," he wrote.
READ MORE: Kadyrov calls for Muslims worldwide to unite to defeat ISIS
In 2014, Kadyrov vowed to destroy IS after the group threatened to attack Russia. He also said that he had repeatedly asked Russian President Vladimir Putin to send Chechen infantry and himself to Syria to take part in the anti-terrorist operation in Syria, or any other part of the world.