Russian lawmaker proposes international action to bar ISIS from internet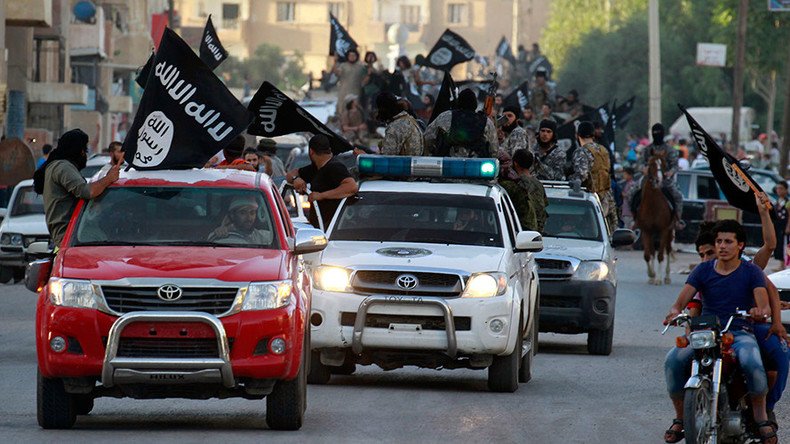 A leftist Russian MP has said the Foreign Ministry should initiate a process to switch off the internet across any territory controlled by terrorist group Islamic State.
"I am asking you to consider the possibility to initiate on the international arena the issue of blocking internet access on the territory controlled by Islamic State [IS, formerly ISIS/ISIL]," State Duma deputy Oleg Nilov (Fair Russia) wrote in a letter to Russian Foreign Minister Sergey Lavrov.
The lawmaker added that in his opinion this would be an effective step in fighting the terrorist threat throughout the world.
READ MORE: Moscow institute launches anti-ISIS training for Russian imams
Nilov also explained that in order to achieve the proposed 'blockade,' members of the international community must address the US-based Internet Corporation for Assigned Names and Numbers (ICANN), which is in charge of internet addresses all over the world.
"Today there is a possibility to switch off the internet in a particular region or in a whole country," Nilov wrote.
The MP explained that the terrorist group continued to attract thousands of supporters all over the world, largely due to its effective propaganda campaigns on the internet. "By using internet, the terrorists not only get easier communications and an effective propaganda tool, they also gain the opportunity to conduct financial operations, in particular to make transfers via the SWIFT system," he added.
Nilov wrote that in his opinion, the United States has already demonstrated that it is possible to "switch off the internet" in one particular country, citing the example of 2014, when US President Barack Obama promised North Korea reciprocal action in connection with hacker attacks on Sony Pictures. On that occasion, North Korea subsequently experienced trouble with its internet connection.
Nilov's initiative has gained support from deputy chairman of the State Duma Committee for Information Policy, MP Vadim Dengin (LDPR). "It is a good idea that will draw the international community's attention to the problem. This problem is important. But will the international community take such actions?" Dengin told RIA Novosti.
Since late 2014, Russia has officially designated Islamic State and the affiliated Al-Nusra Front as terrorist groups, banning all citizens from participating in these organizations and making those supporting them liable to criminal prosecution.
READ MORE: Russian Muslims denounce ISIS as 'enemies of Islam'
In addition, two major Russian Muslim groups – the Spiritual Directorate of Muslims of Russia and the Chechen Council for Fatwas – condemned Islamic State as enemies of the religion, and called for the trial and punishment of all its members as criminals. The groups also issued fatwas in which they stated that IS and its followers should not be described as 'Islamists' or 'Muslims,' because their activities contradict the main principles of Islam.
You can share this story on social media: