Moscow institute launches anti-ISIS training for Russian imams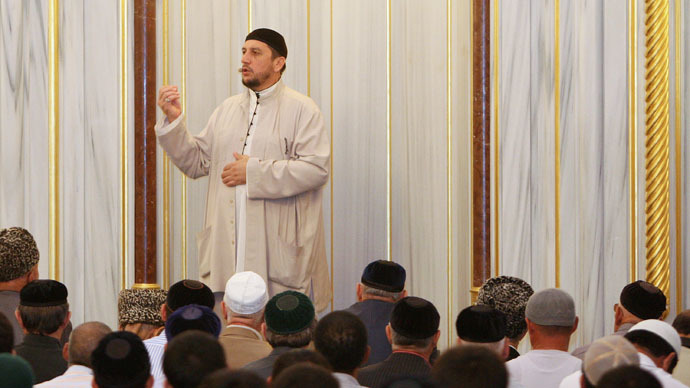 A Moscow institute has started a special program to help leaders of Russia's Muslim communities to counter the ideology of Islamic State and similar extremist movements, using examples from history.
The training course was launched on the basis of the Moscow Islamic Institute in the beginning of this year and about 300 imams have already undergone it, the deputy head of the institute, Rais Izmailov, said in an interview with Izvestia daily.
Izmailov said the classes aimed to show that Islamic State (previously ISIS/ISIL) is not something new or unique, as extremist movements have existed in Islam for centuries, and just like the current IS followers their members were killing Muslims and non-Muslims alike.
Izmailov also told reporters that the imams are being advised to look into the history of Islamic State and are given a set of theological arguments to counter radical recruiters.
The deputy head of the Council of Russian Muftis, Rushan Abbyasov, told Izvestia that this body was advising Muslim clerics never to refer to Islamic State the same way as its radical supporters. He suggested that they refer to the IS abbreviation as the Iblis State (Iblis is one of the devil's names in Muslim tradition). He said that from a theological point of view, all the activities of terrorists and extremists can be seen as examples of the devil's work.
READ MORE: Chief Chechen mufti condemns Islamic State as enemies of religion
Earlier this year, two major Russian Muslim groups – the Spiritual Directorate of Muslims of Russia and the Chechen Council for Fatwas – condemned Islamic State as enemies of the religion and called for the punishment of all its members as criminals. Top officials representing the councils emphasized that ISIS's call for a caliphate had been made without approval of all Muslim communities in the world and therefore should be considered a mutiny that only causesstrife and disagreement between Muslims.
The groups also issued fatwas in which they stated that the IS and its followers should not be described as Islamists or Muslims, because their activities contradict the main principles of Islam.
In December, the Russian government listed Islamic State and affiliated group the Al-Nusra Front as terrorists. This meant that Russian citizens are banned from participating in these organizations or rendering any support under threat of criminal prosecution.
You can share this story on social media: