Take no prisoners: Head of Russian region urges tougher stance in war against terror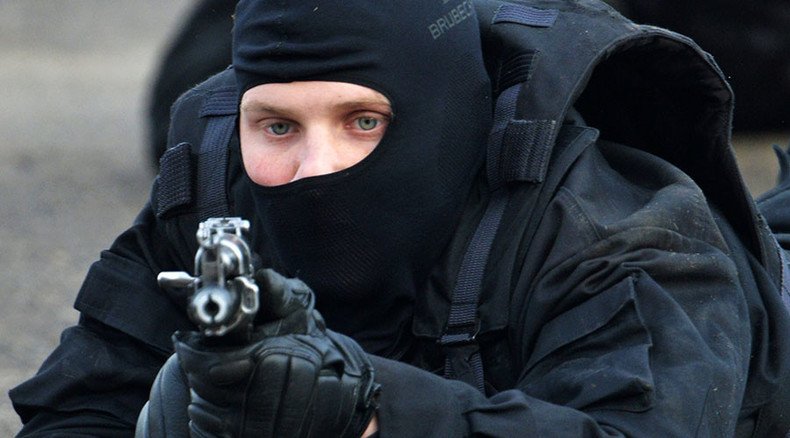 The head of the Russian republic of Ingushetia told reporters a public debate would be unnecessary if special services were simply allowed to kill terrorists on the spot.
"Upper house MPs propose canceling the moratorium on the death penalty for terrorists. I think we won't have to do this once we give special services the right to search and neutralize terrorists, who threaten the lives and safety of our citizens, the property and infrastructure of our country, wherever these terrorists are found," Yunus-Bek Yevkurov wrote on his Instagram page. "All terrorists must fall under the 'take no prisoners' rule," he added.
READ MORE: No plans to return death penalty for terrorism – Russian lawmaker
The comment came after deputy chairman of Russia's Federation Council, Frants Klintsevich, proposed that senators bring back the death penalty in Russia because of the increased terrorism threat. New challenges have arisen since Russia started its operation against Islamic State in Syria.
Earlier this month, lower house MPs said Russia should cancel the moratorium on the death penalty after the Federal Security Service confirmed the deadliest air crash in modern Russian history – the downing of the A231 jet in Sinai – was caused by a bomb blast.
Russia introduced a moratorium on the death penalty in 1999 when it was seeking membership in the Council of Europe. The Constitution still allows capital punishment for especially grave crimes and after a guilty verdict has been handed down by a jury court.
Russian lawmakers and top law enforcement officials have on several occasions suggested lifting the moratorium for convicted terrorists, pedophiles and people who involve children in illegal drug use. There have also been calls to apply the death penalty in large-scale corruption cases. All these initiatives have been rejected.
According to an opinion poll in April, 60 percent of Russian citizens wouldn't object to a reintroduction of the death penalty. This is slightly lower than last year's 66 percent and significantly less than 80 percent in 2001.
READ MORE: Most Russians still support return of capital punishment, poll shows
You can share this story on social media: