Kadyrov claims masterminds of thwarted attack on him hiding in Syria
Published time: 5 Nov, 2015 14:05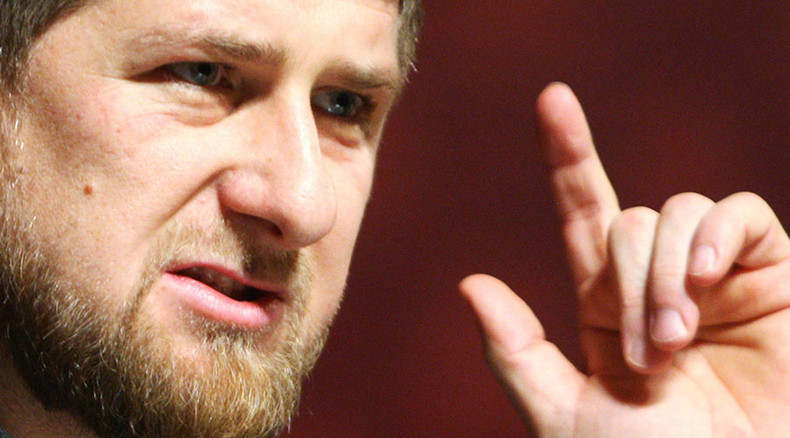 Chechen leader Ramzan Kadyrov says those behind the recently-uncovered conspiracy to kill him are currently hiding in Syria. He accuses Western intelligence for preparing terrorists in the war-torn country under guise of helping the moderate opposition.
"Those who ordered or organized this all, they're staying in Syria today," Kadyrov said in an interview with Russia's NTV.
He spoke of the conspiracy described in the news circulated earlier this week. According to reports, a group of 20 young people wanted to kill the head of the Chechen Republic with a bomb blast in a mosque. All were detained and personally questioned by Kadyrov, who then ordered their release without punishment, saying that the young men were themselves victims of brainwashing and should be given a chance for correction.
READ MORE: 20 detained in plot to assassinate Chechen leader Kadyrov
In the NTV interview, Kadyrov also returned to the topic of connections between Western intelligence and Middle East terrorist groups.
"Today we should fight not only the manifestations of terrorism, but also the Western special services, the agents of which are working in the Chechen Republic and in other Russian regions. We have started do put them behind bars, we should put them behind bars," he said.
Kadyrov added that he personally was absolutely convinced that Russia's involvement in the Syrian military conflict was necessary, because it prevented the infiltration en masse of trained terrorists from Islamic State (IS, previously known as ISIL and ISIS) on Russian soil.
READ MORE: Chechen leader blames US & Western intel for Islamic State terrorists
The Chechen leader has repeatedly called for toughest action against terrorist actions in Russia. He has also claimed that he and his people are ready to fight for Russian interests anywhere they are ordered to, including Syria. According to Kadyrov this uncompromising position has resulted in many attempts on his life and the status of "enemy number one" bestowed on him by IS.
Kadyrov has repeatedly accused the special services of Western nations of creating and supporting IS as a way to foment hatred toward Muslims and to create problems for Russia.