20 detained in plot to assassinate Chechen leader Kadyrov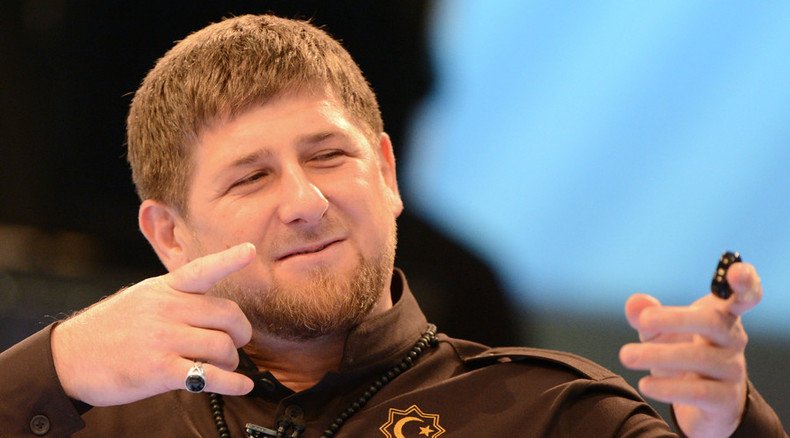 Chechen leader Ramzan Kadyrov has personally questioned 20 people detained over a conspiracy to kill him and ordered their release after they pledged to end their support for terrorism.
According to the Chechen regional television company Grozny TV, a group of young people who had considered themselves followers of the Islamic State terrorist organization (previously ISIS/ISIL) were detained earlier this week and charged with a conspiracy to kill the head of the Chechen Republic with a bomb blast in a mosque.
Kadyrov had a lengthy conversation with all of the detained and ordered their release without any punishment, saying that terrorist intentions had been planted into the young men's minds through brainwashing and that they had not yet committed any crimes and could be given a chance for correction.
READ MORE: Chechen leader blames US & Western intel for Islamic State terrorists
"Even though the detained considered themselves supporters of the Islamic State, they did not have even remote understanding about the person of the extremist leader Abu-Bakr al-Baghdadi. They had their brains polluted by some undereducated so-called imam and they were taught to hate the head of the Chechen Republic as the main enemy of the Wahhabi ideology," Kadyrov wrote on his Instagram account, which he uses as his main tool for communication with the public.
Kadyrov also wrote that all of the young men sincerely claimed to understand their mistakes, regretted them and promised to mend their extremist ways. Parents and other relatives of the detained were also invited to the meeting and after talks they promised to keep them under strict control.
In the same message, Kadyrov wrote that there had been many attempts on his life but he preferred not to tell the media about them all, as it was not always convenient. He added that Russian security services possessed information about new attacks prepared by the Islamic State group, which considers him its "enemy number one."
In late 2014, as the threat from ISIS to the world became especially acute Kadyrov vowed the toughest punishment for those "who turn against Islam and their own people" by committing terrorist attacks. "Modern militants are not lost – they are sick. They cannot be cured, they can only be destroyed," he said in a media interview.
READ MORE: Western special services might be behind ISIS terrorists – intelligence veteran
The Chechen leader has repeatedly accused the special services of Western countries of creating and supporting the Islamic State group as a way to foment hatred toward Muslims and to create problems for Russia. He claimed to possess information that the Islamic State leader, Abu Bakr al-Baghdadi, had been recruited to work for the US personally by General David Petraeus, the former director of the CIA and former commander of coalition forces in Iraq and Afghanistan.
Kadyrov also has advocated the reintroduction of capital punishment in Russia for terrorists and those who "recruit, distort the [Muslim] religion and misinterpret the Quran."
You can share this story on social media: