Western special services might be behind ISIS terrorists – intelligence veteran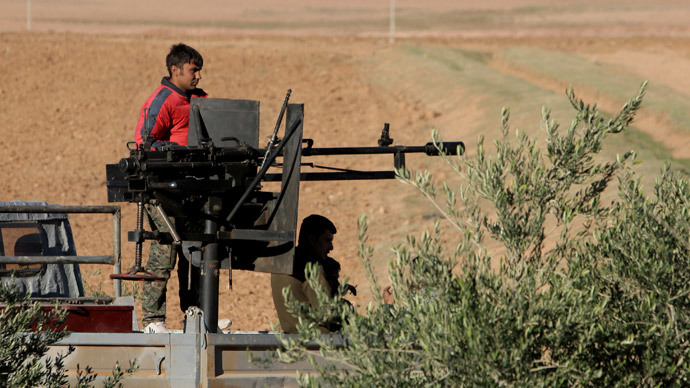 The leaders of Islamic terrorists could be under the direct influence of NATO and Western powers using their movements to threaten Russia's territorial integrity, says a former general of Russian military intelligence service.
"There are some grounds to suspect that American and British special services could support the Islamic extremists in order to target the territorial integrity of the Russian Federation," Lieutenant-General Nikolai Pushkaryov, formerly of the Central Intelligence Directorate of the Russian General Staff said in an interview with the RIA-Novosti news agency. "The top of these movements can be under the influence of NATO agents," he added.
The general also commented on the statement by the head of the Chechen Republic, Ramzan Kadyrov, who promised to destroy any Islamic terrorist who voiced threats against Russia. Kadyrov also told reporters that Chechen special services intended to hunt down and kill Abu Bakr al-Baghdadi – the head of the Islamic State group (also known as ISIL and ISIS), adding that this man had been recruited to work for the US by General David Petraeus, the former director of the CIA, and former commander of coalition forces in Iraq and Afghanistan. Back then, Kadyrov claimed the Islamic State "was acting on orders from the West and Europe."
Pushkaryov said in his interview that he took Kadyrov's words very seriously and believed that the head of the Chechen Republic could bring his plans to fruition. "I have a great respect towards Ramzan Kadyrov. If he and his men want to find this man, they would be capable of doing it," he stated.
The head of Russia's Federal Security Service, Aleksandr Bortnikov named the Islamic State as a primary threat at the meeting of the heads of special services of the CIS states on Wednesday.
Bortnikov said that IS terrorists receive combat training and experience in Iraq and Syria and then return to their home countries, including the CIS nations, as instructors, recruiters and experts in the terrorist underground. He added that the Taliban and other radical groups in Afghanistan and Pakistan were ready to adopt these methods and this carried additional threats to the CIS countries.
Russia has acknowledged the threat that comes from the Islamic State and promised to support countries and groups fighting against the organization. However, when in September US Secretary of State John Kerry said that in his view Russia must join the international fight against the IS terrorists, the head of the Russian Foreign Ministry's Department for New Challenges and Threats, Ilya Rogachev, said that the country "did not expect any invitationsand was not going to buy entry tickets," into the US-led anti-IS coalition. Rogachev added that Russia was ready to help all IS opponents, including members of the coalition being formed by the US, but under the condition that they stop using double standards and remain within the framework of international law.
You can share this story on social media: