'Islamist' video claims responsibility for Volgograd terrorist attacks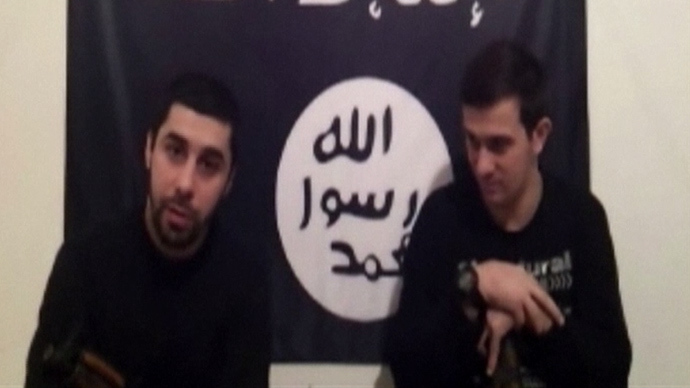 Two men have claimed responsibility for December's Volgograd bomb attacks in a video posted on a Russian-language Islamist forum Sunday.
The video featured two men, identified only as "Suleyman" and "Abdurakhman," who threatened Russia with terrorism. It was allegedly made prior to the terrorist attacks in Volgograd, which claimed 32 lives.
The video also appeared on YouTube, but was deleted shortly afterward for violating the social network's content policy.
Russia's National Anti-Terrorist Committee has not yet commented on the video and who may have been behind it, and the video's authenticity has not yet been confirmed.
However, its authenticity is by no means beyond question. Russian law enforcement had identified one suicide bomber as Pavel Pechenkin – an ethnic Russian who joined a terrorist cell in Dagestan in 2010. Dagestani police accused two locals – Asker Samedov and Magomed Isayev – of plotting and perpetrating the bombings.
The Islamist forum also published a demand by the "Ansar Al-Sunna commando group" that troops be withdrawn from the North Caucasus region and threatening chemical weapon attacks. Russian and intl media identified the group as Iraqi but no details on the site support the Degestani terror cell link with Iraqi Ansar Al-Sunna.
However, a source in Dagestan's Interior Ministry told Gazeta.ru they had never heard of any group named Ansar Al-Sunna. Russian Islamic Committee Chairman Geydar Djemal explained the name simply means "Followers of the Sunna", the Muslim holy scripture, and that any believer could call himself this.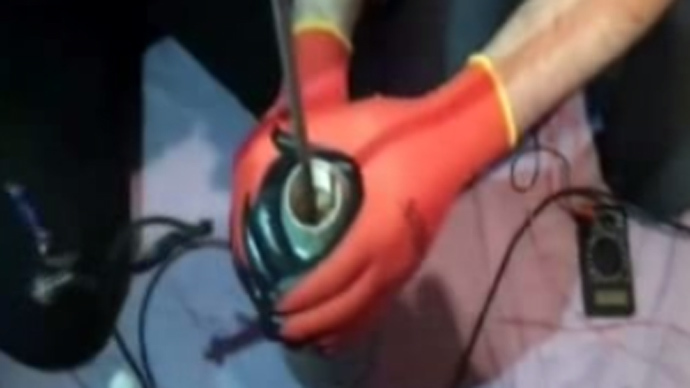 Northern Caucasus expert Mikhail Aleksandrov told RT he was skeptical of an Iraq link to the Volgograd terror attacks, but thought the video timing suspiciously close to the Geneva-2 conference on the conflict in Syria. Aleksandrov said his sources referred to Saudi Arabia threatening Russia with "internal complications" over Moscow's continued support of Syrian President Bashar Assad.
The Iraq connection was unlikely, Aleksandrov added, because Pechenkin had been so strongly linked to the attack by Russian law enforcement.
The statement and songs used in the video are in Russian and the focus is exclusively on the North Caucasus. The men's claim that notorious Islamist terrorist Doku Umarov was their leader is being seen as a possible response to Ramzan Kadyrov's claim that Umarov is dead. The head of the Chechen Republic claimed Thursday he possessed records of talks between Islamist warlords who acknowledged Umarov's death and discussed his successor.
Kadyrov also dismissed terrorist threats against the Sochi Olympics as "absolutely unfounded," now that Umarov was dead.
You can share this story on social media: