Russia will defend interests outside its territory – weapons industry chief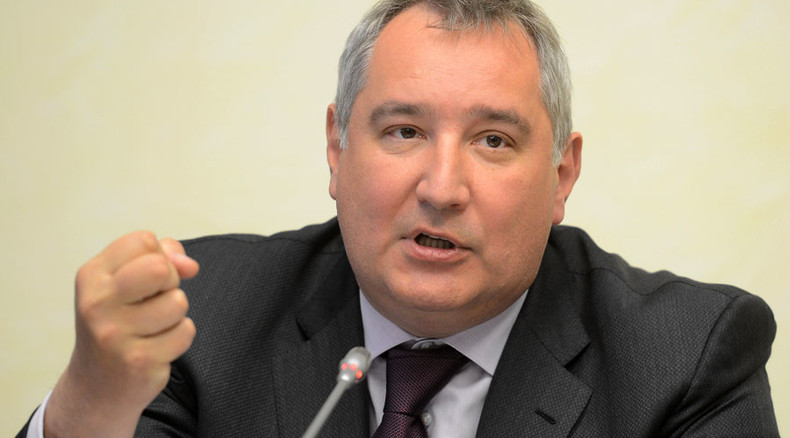 The Russian State will defend its global interests even if it requires military force in foreign countries, Dmitry Rogozin, the deputy PM in charge of the defense industry has said. He emphasized this applies to deep-rooted interests in the Arctic.
"Before we used to take care of our geopolitical interests to the East and West of our country, but now we have realized our interests in the deep South and beyond the borders of the Russian Federation. You know about the events in Syria. Our Air Force is not there by chance; this place is a location of our key interests," Rogozin said at the Monday session of Russia's State Commission for Arctic Development.
"We also have key interests in the Arctic, as the Arctic is not only about the polar regions of Russia, but it is about Russia as a whole," he added.
READ MORE: 1,000 Russian troops & 2 assault landing ships hone military maneuvers in Arctic
However, the deputy PM said under current conditions priority should be given to the protection of Russia's interests in the Arctic regions. He urged the conference participants to prepare their suggestions on the best ways to organize such a program.
As deputy PM in charge of the defense industry, Dmitry Rogozin heads several important government commissions, including the State Commission for Arctic Development. In April, Rogozin went to the North Pole and afterwards referred to the Arctic as "the Russian Mecca" in internet comments.
Russia has always stressed the priority of the Arctic in its latest economic and defense programs. Major projects include the development of energy resources on the Arctic shelf and works on the Northern Sea Route. In late 2013, Russia began extracting oil from the Arctic shelf. Moscow claims about two-thirds of large oil and gas deposits there, but plans to claim more territory through the so-called Lomonosov Ridge. Russian authorities have promised to lodge claims to the United Nations in 2015.
READ MORE: Russia to create large drone for scouting Arctic
In April 2014, President Vladimir Putin announced Russia was creating a united fleet of new generation combat ships and submarines permanently deployed in the Arctic. This summer, the Defense Ministry promised new radar and fighter jets would soon be sent to Russian islands in the Arctic Ocean.