Putin's pooch: President persuades retired colonel to buy dog for wife
Published time: 20 Apr, 2015 15:28
Edited time: 21 Apr, 2015 20:34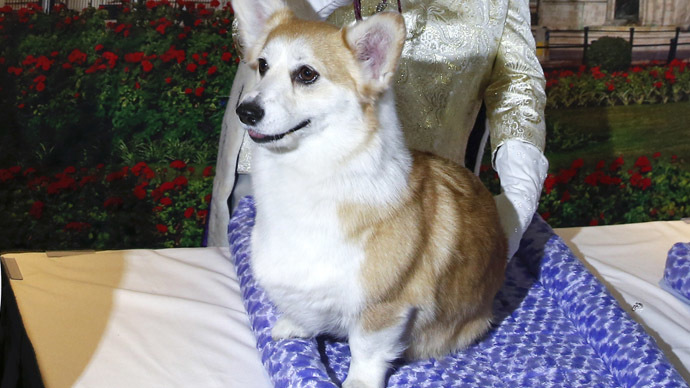 Russian mass media report that a retired military officer from Rostov has bought his wife a Welsh corgi after the woman raised the issue in the last Q&A session with President Putin.
The story first hit the headlines on April 16 during Putin's annual Q&A session in which the president answered all kinds of questions and requests from people – from very serious to very humorous.
One woman used the opportunity to ask Putin to help her friend Yelena Fadeyeva to persuade her husband to buy a puppy. She was motivated to make the request by the fact that the husband was a military officer, albeit in retirement and the president is by law the Commander in Chief of the military forces.
"Just tell him - Boris, you are wrong. Allow your wife to have a dog," she wrote.
READ MORE: Putin seeks citizens' help in choosing puppy's name
Putin answered the question, but slightly altered the suggested address.
"I cannot give orders here. Boris can tell me to sort out my own issues first and he would be right," he noted. "Boris, Please, be so kind, allow your wife to buy a dog for her," the president went on.
The woman later told the press the personal request from the president sent her husband into some kind of stupor for several days.
"He is in shock, he is not very happy as, like any man, he dislikes any pressure from other people, even from those who are respectful and powerful," she told reporters.
The story ended happily on Monday.
Tabloid website Lifenews has more details: Retired colonel Boris Fadayev purchased the puppy just days before his wife's birthday and the dog already has a name - Gosha.