Putin seeks citizens' help in choosing puppy's name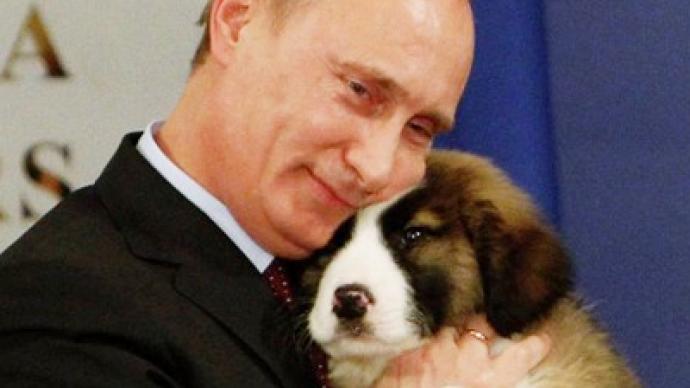 Vladimir Putin has asked Russians to submit their choices of a name for a puppy—a Bulgarian shepherd – which was a present received by the Russian Prime Minister during his recent trip to the Balkan nation.
Putin's press secretary, Dmitry Peskov, told reporters on Tuesday evening that the Prime Minister has decided to rename the puppy, originally named Yorgo, but has not yet come up with a new name. Thus, all Russians can submit dog names via the Internet and Putin will look though them all, the press secretary said.The official also added that the puppy now lives in Putin's country residence, Novo-Ogaryovo, and it has not yet met Putin's other dog – an 11 year old Labrador named Koni. "It is very important how these two will build their relations," Peskov added. The puppy was raised in the personal kennel of Bulgarian Prime Minister Boyko Borisov and Putin received it as a present after completing a series of talks in Bulgaria earlier this month.
You can share this story on social media: