Putin signs bill allowing removal of NGOs from 'foreign agents' list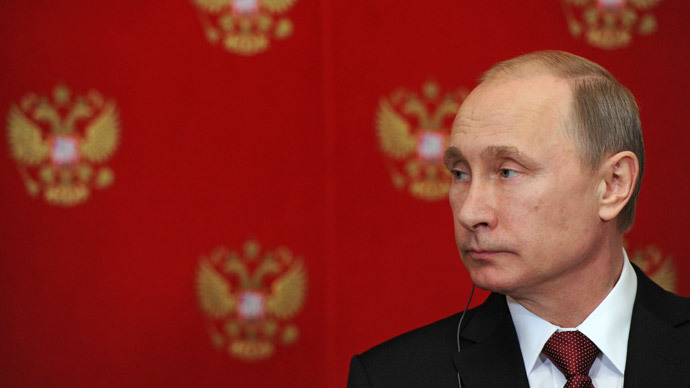 Russian President Vladimir Putin has approved a bill that allows the Ministry of Justice to remove non-governmental organizations (NGOs) from the list of foreign agents after a formal inspection.
The new bill, which was signed by Putin on Monday, was submitted by the president earlier in February, and adopted by the Russian State Duma on February 27. The law will come into force within nine days.
The new piece of legislation allows NGOs in Russia to send requests to the Justice Ministry, asking to be exempted from registering as a "foreign agent."
READ MORE: Putin signs controversial 'foreign agents' bill
Following the request, the NGO must go through an unplanned inspection, which would look into whether it received foreign funding or participated in political activities in Russia in the year prior to filing the request.
The Justice Ministry can grants exemptions following the investigation. The decision must be made within three months. Should the request be denied, the NGO has the power to appeal the decision in court.
READ MORE: Election watchdog Golos demands to be removed from 'foreign agents' list after court victory
Back in 2012, Putin signed into force a set of amendments to the Law on Non-Commercial Organizations, ordering all groups that receive funding from abroad and are engaged in political activities to register as "foreign agents." Currently, the foreign agents list includes over 35 NGOs.
The bill proved to be controversial, with opponents – both in Russia and abroad – claiming that labeling NGOs as foreign agents would threaten their existence in Russia. But Russian authorities countered that foreign agents had equal rights with other Russian NGOs, and the sole task of the new rule was to inform Russian voters about the possible motives of various participants of the political process.
READ MORE:First ever 'foreign agent' NGO registered in Russia
In 2013, Russia's Justice Ministry was granted power to include NGOs on the list, with Putin later saying the legislation would have to be amended.
You can share this story on social media: