New bill to ban foreign auditors of Russian state-owned corporations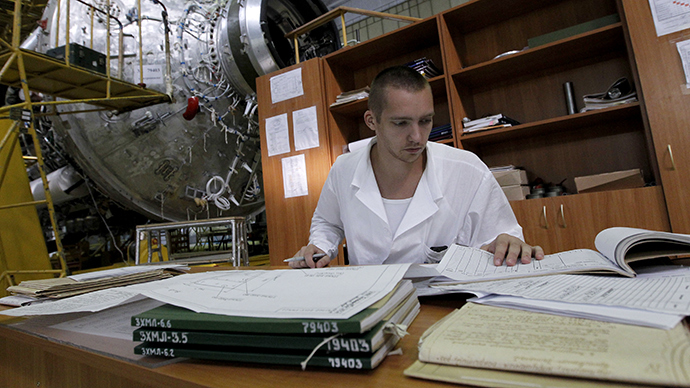 A group of nationalist party lawmakers wants to ban Russian state-owned companies from using foreign auditors to protect domestic service providers and for state security reasons.
The bill has been prepared and drafted by three MPs representing the populist-nationalist party LDPR, including the head of the LDPR caucus in the State Duma, Igor Lebedev. According to them, the Russian economy is now facing an increased risk of damage, and at the same time international auditing and consulting firms are increasing their presence in the Russian market.
The situation when major Russian producers become dependent on foreign auditors makes lawmakers doubt the audit is really independent and impartial. The MPs claim it is illogical to give foreigners access to the financial reports of major government-owned concerns.
"We must understand that state corporations are a serious and significant sector of our country's economic life. Allowing foreign companies or companies with partial foreign ownership to audit them can be not safe," Lebedev said in an interview with Izvestia daily. "First of all, we must take into consideration that their actions can be harmful because of the modern political relations between Russia and the West," the deputy added.
Lebedev emphasized that the restrictions would not in any way touch upon private Russian companies and their choice of auditors. However, he said the situation might be different for firms that work on government tenders even if such firms are fully in private hands.
He also said that should auditing is done by Russian companies this would both prevent information leaking to the West, and give additional support to domestic business.
Another author of the draft, MP Andrey Svintsov, told reporters that the document was in line with President Vladimir Putin's instructions to ensure Russia's economic security.
The motion has met criticism from the head of the Lower House Committee for Financial Markets, MP Anatoly Aksakov (Fair Russia). He said that according to current Russian law all auditing companies must be registered in Russia and in case of any wrongdoings they would bear responsibility in accordance with Russian legislation and therefore any additional regulation is excessive.
Earlier this year MP Yevgeniy Fyodorov of the parliamentary majority party United Russia said he was preparing a bill targeting specifically US consulting firms and their subsidiaries. He also claimed that his main objective was to protect the Russian economy from direct foreign influence and hidden manipulation. Before that Fyodorov suggested outlawing the use of US accountancy firms from financially auditing state corporations.
Fyodorov's initiative appeared soon after a similar move was made by Chinese authorities in late May this year. Back then, Beijing ordered all state-owned enterprises to cut ties with US consulting companies over fears they are spying for the US government – following the indictment of five Chinese military officers in the US on charges of cyber espionage.