MP readies ban on US consulting for Russian state companies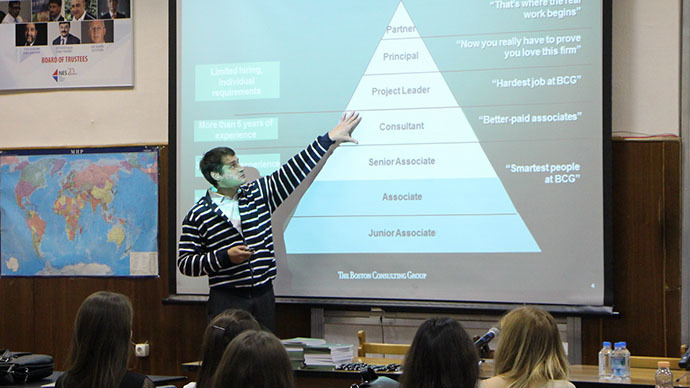 A ruling party MP is preparing a bill banning state-owned companies from using the services of US consulting firms and their subsidiaries. The sponsor claims it would protect the Russian economy from direct foreign influence and hidden manipulation.
The idea belongs to Yevgeniy Fyodorov of the United Russia caucus who is known for his earlier suggestion to outlaw the use of US accountancy firms to financially audit state corporations.
"The Russian economy is only growing 0.5 percent a year because foreign consultants are lobbying for their own state. A few days ago we discussed the Central Bank's report and the deputy chairman directly stated that the mass bankruptcy of Russian banks were a result of foreign consultations," the MP said in an interview with mass circulation daily Izvestia.
Fyodorov added that the consulting firms were not helping Russian banks to set up their own management schemes but simply appointed management. In addition he complained that the Central Bank was still being audited by a foreign company.
The MP also suggested that along with a ban on Russian state corporations working with foreign consultants the authorities should invest in new national consulting institutions and strategic think tanks.
Fyodorov's initiative is very similar to the one made by the Chinese authorities in late May this year. Chinese state-owned enterprises were ordered to cut ties with US consulting companies over fears they are spying for the US government, the Financial Times reported quoting a source close to senior Chinese leaders. FT also noted that the Chinese ban came very soon after the five Chinese military officers were indicted in the US on charges of cyber espionage.
The press secretary of Russian state owned oil major Rosneft told reporters that the ban was not completely useless, but added that there were much more important factors restricting Russia's economic growth, such as controls enforced by international economic regulators. He also added that major companies, such as Rosneft, choose their partners and contractors according to their competence and hardly needed additional red tape in this process.
You can share this story on social media: