Judges warned against foreign trips over US extradition fears
Published time: 28 May, 2014 12:51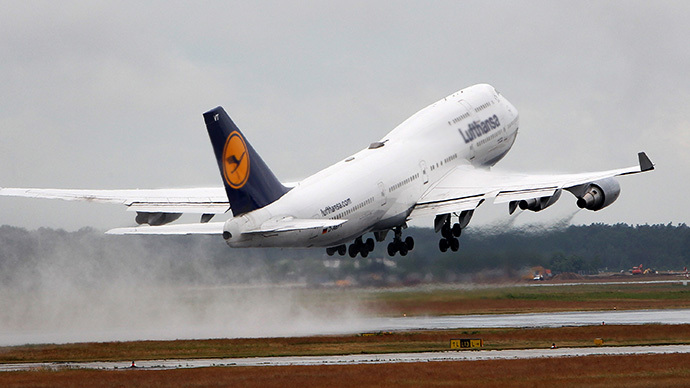 The head of the Supreme Court's legal department is advising all Russian judges and other court workers not to spend their summer vacations in countries that have extradition agreements with the United States.
Aleksandr Gusev wrote an official letter reminding of a warning that was issued by the Foreign Ministry in April this year, the business daily Kommersant reported. The Foreign Ministry document suggests US special services had launched a worldwide "hunt" for Russian citizens.
"Without any reason the US administration is refusing to recognize the reunification between Russia and Crimea that fully meets the international legal standards and the UN charter. It tries to make a routine practice out of hunting for Russian citizens in third countries with subsequent extradition and conviction in the USA, usually over dubious charges," the statement read.
The Foreign Ministry added that US justice is biased against Russians, and trials usually result in lengthy prison sentences. Considering these circumstances the ministry again strongly advised all Russians who suspect they could have any conflict with US justice to refrain from traveling abroad, especially to countries that have mutual extradition agreements with the United States.
"It deems necessary to draw the attention of judges and other civil servants who intend to travel abroad on their vacations to this information," Gusev said in his message. He also said that US officials have previously attempted to influence Russian justice by various out-of-court measures, like the Magnitsky Act that slapped an asset freeze and visa ban on 11 Russian judges allegedly involved in the death of an auditor who was being tried for tax evasion.
However, the court press service emphasized in press comments that the new letter was just a recommendation and not a ban.
The detention of Russians in foreign countries at the request of US law enforcers has become frequent in recent years. These included the arrests of Dmitry Ustinov in Lithuania, Dmitry Belorossov in Spain, Maksim Chukhrayev in Costa Rica and Aleksander Panin in the Dominican Republic.
Two cases have already ended in prison sentences. Russian businessman Viktor Bout got 25 years and pilot Konstantin Yaroshenko received a 20-year sentence as a result of a sting operation in which the main argument for the prosecution was the testimony of undercover agents, not material evidence. Both men pleaded innocent in court and continue to do so to this day.