'Obama has become president of despair' – Russian lawmaker
State Duma foreign relations chief has called the democrats' failure at the 2014 midterms "Obama's personal defeat," adding that the US leader has stopped being a "president of hope" and turned into "president of despair."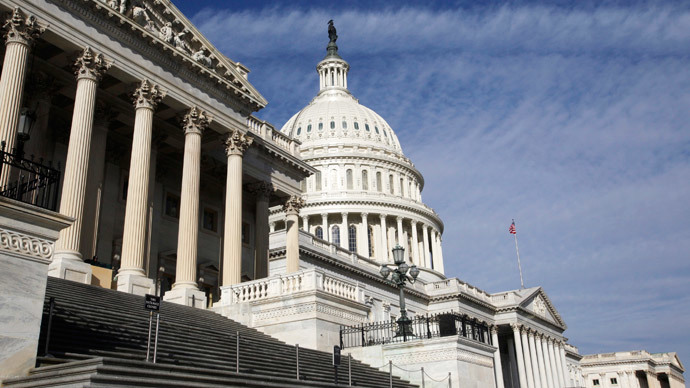 "The Democrats defeat at the congressional midterm elections is Obama's personal defeat. Democratic candidates were scared even to mention his name – he is so unpopular," the head of the State Duma Foreign Relations Committee, Aleksey Pushkov wrote on Twitter Wednesday.
Поражение демократов на выборах в конгресс - это личное поражение Обамы. Дем.кандидаты даже боялись упоминать его имя, столь оно непопулярно

— Алексей Пушков (@Alexey_Pushkov) November 5, 2014
In further comments Pushkov told the Russian news agency TASS that the "democratic failure" was a result of Obama's extremely low ratings as well as damaged image. "Obama has turned from president of hope into president of despair," he said.
The top Russian parliamentarian also mentioned several noteworthy blunders the US President had committed lately – like a game of golf he had right after ISIS terrorists beheaded an American journalist, or the inability to bring forward a precise plan to fight the spread of Ebola.
"I think that this was not only a well-deserved defeat, it was also the defeat of not only the Democratic Party, but also the President," Pushkov noted.
The Russian deputy said he expected the Republican victory would have no effect on US foreign policy, but in future relations with Russia might further deteriorate, considering the "hysterically hawkish notes" being voiced by American politicians. According to Pushkov, the Republican Party, once represented by realists like Henry Kissinger is now hijacked by interventionists and neocons like John McCain. As a result, Republicans in Congress are more aggressive than Obama's administration.
In particular, such politicians are pushing for the US to immediately start arming Ukraine, switch into the "Cold War" mode in relations with Russia and even voice "absolutely inadequate" statements that the US should not hold any negotiations with Iran, but destroy the Tehran regime before it destroys America.
"Realist and adequate figures exist in the Republican environment, but unfortunately these figures mostly belong to the past. I cannot see any new generation of Republican politicians who would be able to conduct the necessary adjustments in US policy instead of constantly calling to use force and impose their will on other nations," the legislator concluded.
On November 4 the Republican Party maintained its advantage in the House of Representatives, gaining at least eight seats according to latest reports. Republicans also gained control of the United States Senate for the first time since 2006, wresting victories from Democrats as midterm voters expressed frustration with President Barack Obama and the White House.
The GOP victory comes after conservative candidates emerged victorious in Arkansas, Colorado, Montana, South Dakota, West Virginia, North Carolina and Iowa, where Republicans were able to unseat incumbent Democratic lawmakers. Republicans also fended off an Independent challenger in Kansas, while Senate Minority Leader Mitch McConnell – and likely the new Majority Leader – safely escaped a Democratic challenger to hold onto his seat in Kentucky.
You can share this story on social media: