Obama, Putin exchange letters amid troubled US-Russia relations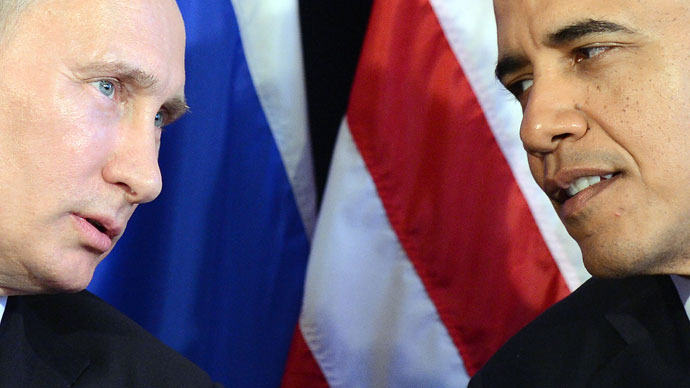 US President Barack Obama has received a personal response to his letter to Russian President Vladimir Putin: Moscow and Washington must work to overcome antagonism and deal with global political issues as partners, not foes.
The response was delivered by Russian National Security Council head Nikolay Patrushev, who has been on a two-day visit to Washington, DC. Patrushev delivered the letter to White House National Security Advisor Thomas Donilon. President Obama also carved out time to join the two for a talk, National Security Council spokesperson Caitlin Hayden said.
The Russian Embassy in Washington, DC, stressed that the negotiations were conducted in a "business-like benevolent atmosphere, and were aimed at preparing further top-level contacts." Both presidents will have their next face-to-face meeting on the sidelines of the upcoming 39th G8 summit in Northern Ireland on June 17 and 18.
If progress is made at the summit, Obama might then make a special visit to Russia ahead of the G20 summit in St. Petersburg in September. The deal between Moscow and Washington that could arise from such a visit – well before the end of the first year of Obama's second term – would certainly give him "more flexibility," as he told Russia's then-President Dmitry Medvedev in March 2012, for the rest of his term.
In April, Obama sent an initial letter to Putin, delivered by Donilon during a visit to Moscow. Though never published, the letter reportedly contained a number of constructive proposals aimed at improving bilateral relations and cooperation on pressing global issues.
"Ideas covering some of the directions have new elements, which our country will study carefully and respond to accordingly," Russian presidential aide Yury Ushakov said, referring to the letter's contents.
A day later, Russian presidential aide Yury Ushakov outlined key elements of Putin's letter. According to Ushakov, Putin's reply covered most of the burning issues in Russia-US bilateral relations, including missile defense, the civil war in Syria, Iran's nuclear program, North Korea, and other topics.
Ushakov stressed that Russia's position on missile defense generally does not converge with US plans to deploy the systems globally. "Of course, we give our assessment of the situation with the US plans for missile defense, and our estimates in many ways disagree with the American vision of this problem," Ushakov told reporters.

While in Washington, Patrushev also met with US Defense Secretary Chuck Hagel and Deputy Secretary of State William Burns, reportedly to discuss military cooperation and bilateral relations.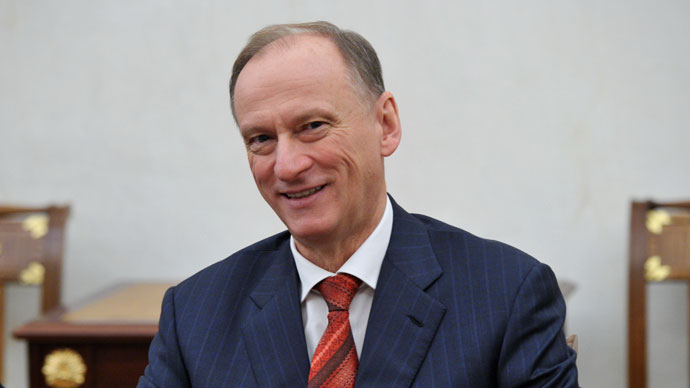 US-Russian relations in a downward spiral

In March 2009, US Secretary of State Hillary Clinton and Russian Foreign Minister Sergey Lavrov announced a much-touted 'reset' in relations in Geneva, and the future of US-Russia relations looked bright. But over the past three years, relations have deteriorated considerably.
After a year of consultations, the two nations signed and ratified a new Strategic Arms Reduction Treaty in 2010. But despite that breakthrough, no other positive developments have emerged.
In June 2010, the US arrested 10 Russian agents and later charged them with espionage. The Obama administration also insisted on the continued deployment of the US missile defense system in Eastern Europe, something which Moscow strongly opposes. Secretary of State Clinton also accused the Kremlin of rigging the 2011 Russian parliamentary elections.
Following the elections, public protests erupted in major Russian cities, which Moscow claimed were instigated by foreign-sponsored NGOs. The organizers of the mass protests have not been detained, though investigations are underway.
Russia then adopted a law inspired by US legislation that requires all NGOs that receive money from foreign sources to officially register as foreign agents, forcing many NGOs to shut down.
In November 2012, Obama signed the 'Magnitsky Act,' banning certain Russian officials from entering the United States or holding financial assets in the country.  Russia was quick to retaliate, and banned US citizens from adopting Russian orphans.
Moscow later introduced the 'Dima Yakovlev List,' which imposed a travel ban on certain US officials responsible either for torture at Guantanamo or for detaining Russian citizens to imprison them in the US.
And recently, Washington accused Russia of not sharing vital information on the Tsarnaev brothers, the ethnic Chechens who bombed the Boston Marathon, and Russia defiantly arrested the third secretary of the US Embassy in Moscow on espionage allegations.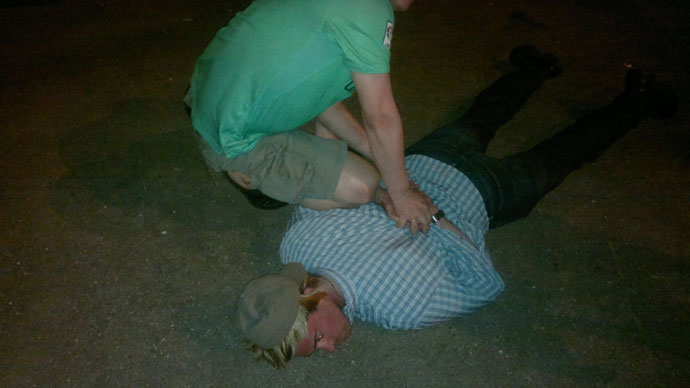 Despite the deep divides between Moscow and Washington, active contacts between the White House and Kremlin appear promising. Russia and the US may have no choice but to unite economically and militarily in the face of a looming second global economic crisis, as well as a worsening global political situation, particularly in the Middle East, Africa and Asia-Pacific regions.
US global ABM system will be curbed – top Russian brass
Statements made by top Russian officials on Friday at the second international Military and Political Aspects of European Security conference in Moscow suggest that little has changed in Russia's position on the US global missile defense system.
The conference – attended by some 300 Russian and NATO military experts and diplomats – debated issues of strategic stability, including NATO's military buildup in Eastern Europe and the current role of the Organization for Security and Cooperation in Europe.
The head of the Russian president's administration, Sergey Ivanov, delivered a speech at the opening of the gathering railing against the West's "one-sided approach to the matters of missile defense." Only legally binding international agreements could ensure effective arms control, Ivanov stressed.
Russian Defense Minister Sergey Shoigu also noted that the "missile defense problem is sharp," and that further Western development would endanger the principle of indivisibility inscribed in the European missile defense system.
Russian Chief of Staff Valery Gerasimov drew a connection between the further Russian nuclear disarmament proposed by Washington with the development of the US global missile defense system. If the US continues with a global ABM system, Moscow may exit the new START treaty signed in 2010.
At the same time, Moscow is confident it has the means to overcome US missile defense: "We make no secret that we have military-technical means to neutralizing the possible negative impact of the US global missile defense system on the Russian nuclear forces potential," Gerasimov said at the opening of the Moscow conference.
You can share this story on social media: