Defense Ministry refutes press report on creating massive reserve army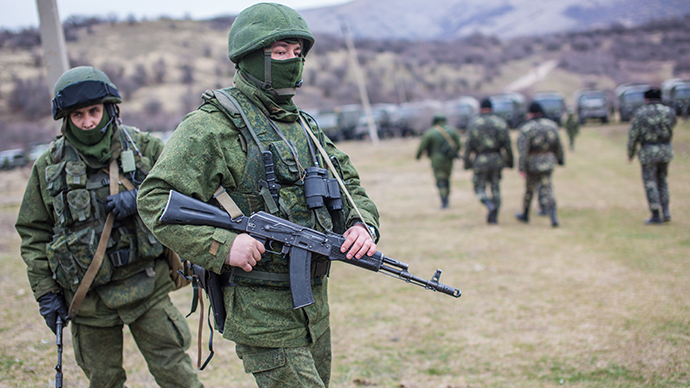 Russia's military command and parliamentary officials have played down the report of a reform in reservist service, claiming that the time was not ripe yet for such steps.
The comments came on Monday, after the popular mass circulation daily Izvestia quoted deputy head of the Lower House Committee for Defense, MP Frats Klintsevich as saying that the Defense Ministry was mulling a radical reform of Russian reserve forces introducing rapid call-up and regular payment to reservists.
The chairman the Lower House Defense Committee, MP Vladimir Komoyedov (Communist Party) played down the interview, saying that Russia already had a law covering military reserves and a reserve army must exist in all of the country's four military districts.
The 'Moscow Speaking' radio also quoted high ranking Defense Ministry official Vladimir Anikin as saying that the military were not taking part in the development of the bill on military reserves. He added that discussions have been going on for some time but the issue was not yet urgent.
In addition, the head of the Center for Analysis of Strategies and Technologies, Ruslan Pukhov, said that the reserve system can be dangerous in case the country faces civil unrest as it creates a large number of trained and prepared military people who are not under the full control of the Defense Ministry. The problem could be solved by creating reserve units on the basis of defense-oriented industrial enterprises that already cooperate with the military.
Under the current system Russian citizens can undergo military training as part of higher education, receiving a junior officer's rank and are obliged to take part in exercises if summoned by the local military command. However, the ongoing military reform that aims to bring down the number of servicemen and raise their professionalism, has made exercises for reservists relatively rare.