Russian watchdog drops 'Putin shooting target' case against Euronews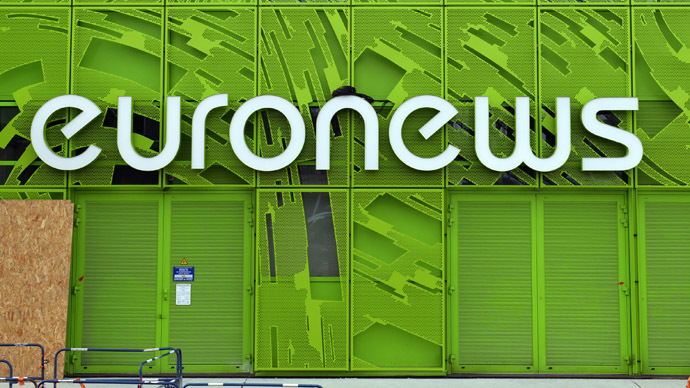 The state agency for control of the mass media has dropped a case against Euronews television for running a story in which pro-Kiev fighters in Ukraine were allegedly using a portrait of President Putin as a shooting target.
Roskomnadzor began a probe into one of Euronews' broadcasts after Lower House MP Mikhail Markelov of the majority United Russia party asked them to check the video for compliance with the Russian law on extremism.
The report from Roskomnadzor said the scene lasts about five seconds and it is impossible for an ordinary viewer to find any similarities between the targets at a range and the President of the Russian Federation.
MP Markelov called the agency's probe a formality, and said the arguments used in the reply were nonsense. The politician also said that after Roskomnadzor chose to withdraw from solving the problem, and that more unpleasant surprises can come from the Euronews channel.
Euronews told the RIA Novosti news agency that they were satisfied by Roskomnadzor's decision.The head of the channel's supervisory board, Pyotr Fyodorov, added that Euronews was not promoting extremism or hatred, but told its viewers about the existence of certain people that share such ideas. Fyodorov said that the channel had previously shown rallies in which protesters demonstrated with a portrait of Barack Obama donkey ears, and Angela Merkel dressed as a SS officer, and this was done not out of intent to insult someone but for more detailed and balanced coverage of the story.
The Roskomnadzor ruling comes after a string of conflicts between Euronews and the Russian authorities and activists. In mid-August, the Russian Foreign Ministry objected to the channel's coverage of the delivery of Russian humanitarian aid to the war-hit eastern regions of Ukraine. According to the ministry, Euronews said Foreign Minister Sergey Lavrov had suggested to use of International Red Cross trucks in the operation and then reported that Moscow had changed its mind. The Russian ministry said the suggestions had never been made and demanded that Euronews refute the report and apologize.
Before this incident, the deputy head of the Foreign Ministry's information department, Maria Zakharova, noted the extreme bias of Euronews reports on Ukraine in a Facebook post.
Euronews is a multi-lingual news channel established in the early 1990s by a group of major European broadcasters with support from the European Union. Russia's state television and radio broadcasting corporation VGTRK has a 16 percent holding in Euronews, along with the state television companies of France, Italy, Spain and Switzerland.