Rusnano probed: Prosecutors launch anti-corruption audit into state hi-tech co.
Published time: 21 Aug, 2014 10:25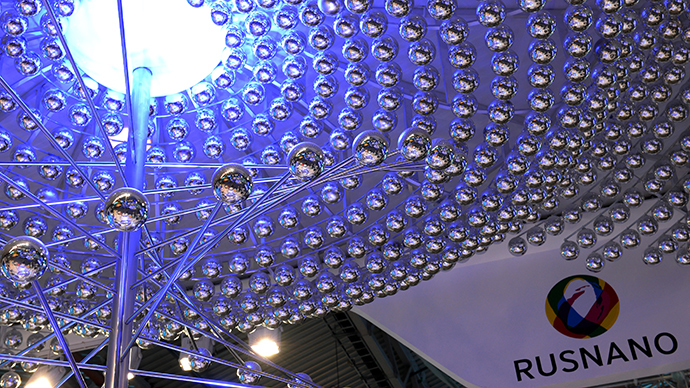 The financial director and several board members of the Russian state-run corporation Rusnano have been charged with misappropriation of funds and power abuse following a probe initiated by a leftist lawmaker.
The information has disclosed by popular mass circulation daily Izvestia, which got hold of a letter from Deputy Prosecutor General Aleksandr Buksman to MP Oksana Dmitriyeva of the leftist party Fair Russia.
In early June this year, Dmitriyeva asked the prosecutor general to initiate a criminal investigation into the activities of Rusnano's senior management, including the head of the corporation, Anatoly Chubais, known for his role in Russia's painful transition to capitalism.
The lawmaker referred to the results of the 2013 Audit Chamber inspection of Rusnano activities, claiming that auditors had found enough violations for at least eight charges against Rusnano managers, but for some reason their reports failed to raise any interest among prosecutors.
Dmitriyeva claimed that the possible crimes involved tax evasion, abuse of office, money laundering, embezzlement, intentional bankruptcy and copyright violation.
Back in June, Chubais dismissed all Dmitriyeva's allegations as a lame attempt of self-advertising in view of approaching municipal elections in St. Petersburg.
However, in his recent letter to the MP, Buksman reported that another inspection had resulted in a criminal probe and charges had been pressed against several senior Rusnano managers. He did not mention any names, but wrote that the people were suspected of misappropriation of funds and abuse of office. Russian law orders the maximum punishment of 10 years for both crimes, as well as a ban on occupying managerial posts in state-owned companies.
Buksman also writes that investigators uncovered that the managers allegedly violated the law when they transferred over 300 million rubles (US$8.25 million) to companies affiliated with themselves for executing contracts that could be executed by Rusnano without attracting subcontractors.
In a comment to Izvestia Rusnano's press service said that the leaders of the corporation strongly disagree with the investigators' conclusions and that the suspects had signed several contracts for consultancy services strictly in line with Russian law.