Russian privatization mastermind Chubais shares view on 2012 presidential poll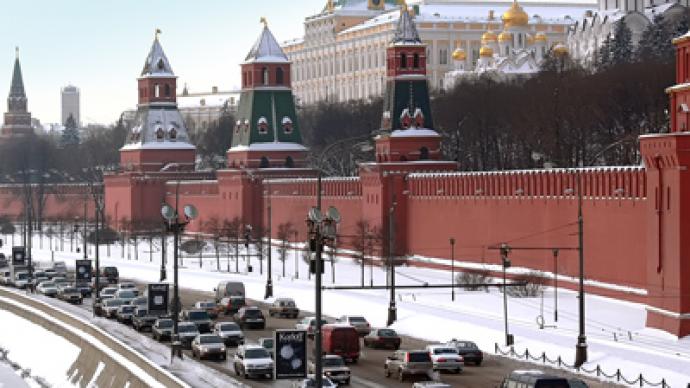 Anatoly Chubais, the man behind the first Russian privatization and currently the boss of the state innovation firm RosNano said that he sees Dmitry Medvedev as the most likely winner of the 2012 presidential poll.
Speaking to the Russian weekly Sobesednik, the head of the Russian Nanotechnology Corporation (RusNano) also said that victory for Prime Minister Vladimir Putin, who has already spent two terms as President of the Russian Federation, is possible, but less likely. Chubais said he trusted his intuition. If Putin does not win, the victory must be Medvedev's and vice versa, as there were no other politicians in Russia who could compete for the post. Chubais is considered the father of Russian privatization after he planned and conducted the economic reforms in the post of deputy prime minister and head of the state property agency under President Yeltsin. He also conducted the reforms in the Russian national power grid RAO UES in 1998-2008 and after this was appointed to head of the developing RosNano corporation. Chubais's personal political sentiments lie in extreme liberalism and monetarism and he used to side with the Union of Rightist Forces party. The next presidential election will be held in spring 2012. Putin has said there will be no "shocks" in the political process by that time. Both he and the incumbent president have stressed they will decide together who will run for presidency. They also noted the decision will be based on the social and economic results of their work.Both he and Medvedev are people of "one blood," the prime minister once said. According to Putin, it is now too early to speak about the campaign. The two politicians have not ruled out running in 2012, but stressed it would be "a coordinated decision." A power struggle would be bad for Russia, Medvedev said in August.In a recent interview to Polish media he said he did not "exclude such a job" if he enjoyed people's support." But the most important thing is "to preserve the continuity of power and policy," the president noted.Putin told French journalists in June that both he and Medvedev have decided not to "rush around" and divert their attention to this issue in advance. "The results will show what we are going to do in 2012," he said.
You can share this story on social media: