West attempts to diminish Russia's role in WWII - DM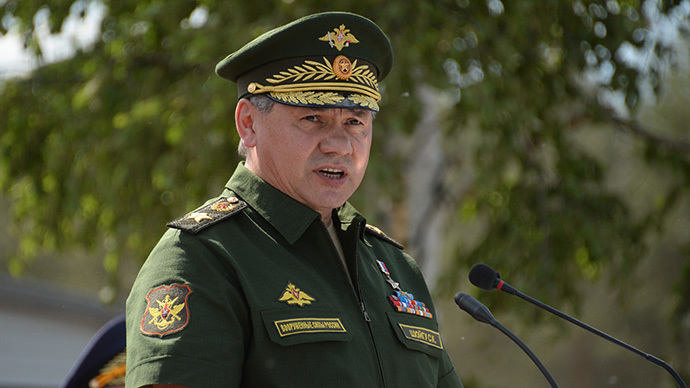 Russian Defense Minister Sergey Shoigu has blamed Western nations of attempting to play down the Soviet input in the victory over Nazism, and emphasized the importance of maintaining the legacy of military victories.
"Today, when the West is trying to diminish the heroism demonstrated by the Soviet people in times of the Great Patriotic War, we must be especially careful with our history in order to keep the priceless experience of our fathers and forefathers, and pass it to the younger generation," Shoigu said at the opening of a conference on military history in Sevastopol, Crimea.
The Great Patriotic War is the name given in Russia to the war between the Soviet Union and Nazi Germany in 1941-45.
The conference opened by Shoigu was dedicated to the 70th anniversary of the liberation of Crimea from Nazi forces. The minister said that the operation was a brilliant victory – while the Wehrmacht took 250 days to capture Sevastopol the Soviet Army liberated the whole peninsula in just 35 days.
Shoigu stated that this operation demonstrated the superiority of the Soviet military, the organizational skills of the officer corps and the mass heroism of the Soviet warriors.
Later on Wednesday the Defense Minister visited several historical sites in Sevastopol and said that the restoration of various monuments must begin as soon as possible.
"I have a mixed attitude to the problem. On the one hand I feel anxious to respect those who protected and built these sites, but on the other hand I am impatient to start the restoration. The places must not remain in the state they are now, even more so if we remember that Crimea has become Russian territory again" Sergey Shoigu said. "Earlier, we had no opportunity to take care of the monuments, now we must do everything possible to preserve them," he added.
You can share this story on social media: