Spetsnaz to reinforce Russian embassy security - Lavrov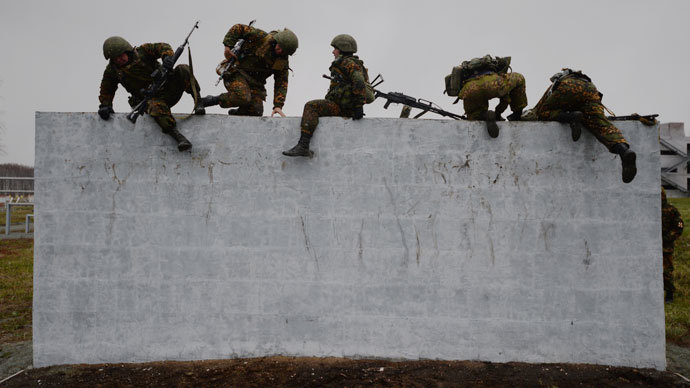 Following a nationalist attack at its embassy in Poland, Russia plans to deploy elite Spetsnaz units to its diplomatic facilities around the world, Foreign Minister Sergey Lavrov revealed.
"We are currently aiming at replacing the embassy security guards with members of the border guard department of the Federal Security Service [FSB]," Lavrov told Rossiiskaya Gazeta daily.
He explained that it was previously common practice to hire civilian specialists to work as security guards, especially in missions to smaller countries. Often these people were not armed.
"They were temporary employees of a Russian state enterprise working abroad," the minister noted.
Border guards, on the other hand, are military service personnel and may be deployed abroad as part of their service, he added. Russia already has Spetsnaz units in several countries with dangerous military and political situations, or with especially high crime rates, he said, adding that all such moves are always agreed with the receiving country.
Lavrov cited Libya and Iraq as examples of such destinations.
"A few years back we developed a plan to reinforce the security at foreign offices of Russian government institutions. We calculated how many people we need at a Spetsnaz level. It was several hundred. We have a shortage of them right now but we are solving this issue. We have in-principle support from the Russian leaders," Lavrov told the newspaper.
The interview was published about one week after a nationalist mob attacked the Russian embassy in Warsaw, Poland, during celebrations of the country's Independence Day. Rioters torched several cars in the street and attempted to break into the mission, forcing local police to use pepper spray and rubber bullets on the vandals.
Russia has issued a note of protest to Poland and accused Polish police of failing to protect the diplomats and demanded an apology. Shortly afterwards both the Polish president and prime minister offered their apologies and publicly condemned the attack as "an unacceptable act of aggression."