Russians approve of their nation's political course, but upset over economic situation, poll shows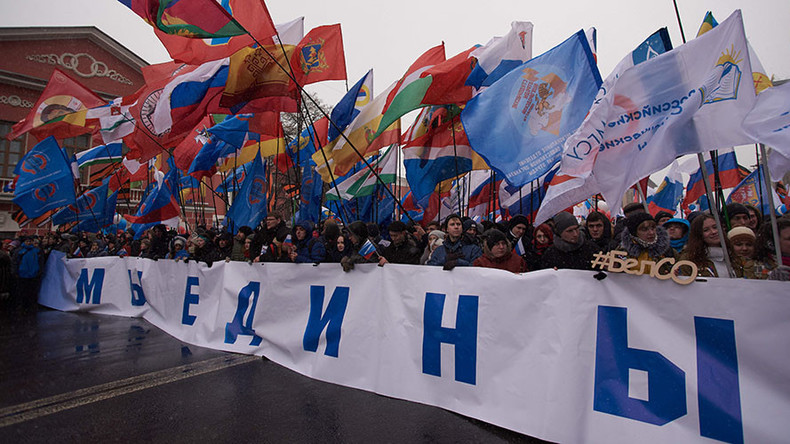 Russia citizens' opinion of the political situation in their country has slightly improved, on average, since September's parliamentary elections, but their view the economic situation is still negative, claims state-run VTsIOM research center.
VTsIOM has released the results of a November poll in which they looked into Russian citizens' opinions on their country's political and economic situations. Respondents reported positive and negative attitudes on various issues on a scale from+ 100 to -100 points.
According to the report, the 'political situation index' now stands at 60 points, up from 54 points in September of this year. In November of 2015, it was at 63 points and, in 2014, at 61. In the latest poll, most Russian citizens gave their country's political situation an 'average' rating, with 52 percent of respondents choosing that option. Twenty-six percent said they saw the political situation as 'definitely positive,' while 18 percent saw it as 'definitely negative.'
However, respondents saw the economic situation in Russia as worse in November than in September, with the 'economic index' falling from 40 to 35 percent, as opposed to 41 and 48 points in the Novembers of 2015 and 2014, respectively. Thirty-one percent of respondents described Russia's current economic situation as bad, and only 13 percent said it was good.
When pollsters asked respondents about the country's general course of development, most people said Russia was moving in the right direction. Approval of the president and parliament rose to 62 points from 56 in September. Russians' rating of their level of satisfaction with their own lives rose from 46 points in early autumn to 49 in November. Fifty percent of respondents described themselves as optimists, while 25 said they were pessimists.
Read more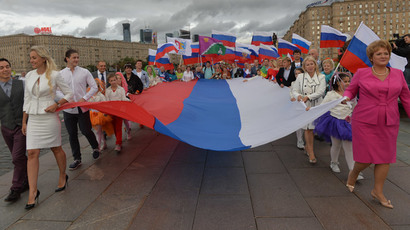 In April of this year, Levada, an independent public opinion research center, found that 70 percent of Russian citizens thought that their country's leaders should continue on an independent course despite the sanctions imposed by the West. However, over 40 percent think that the economic restrictions are hurting both sides. Only 21 percent said that they supported negotiating with the West to find a mutually-acceptable solution that would result in the lifting of sanctions on Russia.
In the same poll, 58 percent of respondents said they thought the reciprocal sanctions introduced by Moscow have been very effective, as foreign nations have begun to respect Russia more, while 23 percent said they are "senseless and absurd," as they primarily hurt Russia's own population.