NATO's Stoltenberg 'distorting facts' over Russia 'threat' - Duma defense chief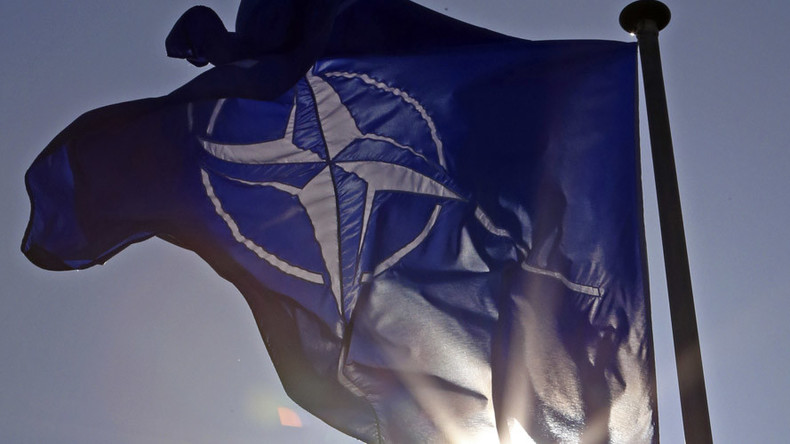 Allegations that Moscow has violated the basic Russia-NATO agreement do not bear scrutiny, and it is actually the Western military bloc that is constantly boosting its potential near Russian borders, says the head of the Lower House Committee for Defense.
"Everyone understands that these are not some peace doves that fly to us to feed from our hands. These are the beasts that, once allowed to react to the alleged Russian 'aggression,' would bite off the whole hand up to the shoulder and wouldn't even choke on it," MP Vladimir Komoyedov (Communist Party) told Interfax on Tuesday.
READ MORE: Russia to counter NATO buildup in Eastern Europe – Duma official
The comment came in response to NATO Secretary General Jens Stoltenberg's accusations that Russia is breaching the NATO-Russia Founding Act. In an interview with the Süddeutsche Zeitung newspaper, the NATO chief in particular pointed at the alleged violation of the respect for the sovereignty and territorial integrity of all states.
"Stoltenberg has a hawkish character and this man will bring nothing but disaster to our world. But he is surely a great specialist in distorting facts," Komoyedov told reporters. "The Soviet threat has been gone for over 20 years now, but NATO is deploying battalions to the Baltics, it puts missile defense bases in Poland and Romania, new countries have been joining this bloc over the past 10 years," the Russian lawmaker said.
"The 'unsinkable aircraft carrier' Okinawa would soon sink to the bottom under the weight of US military bases. The Sixth Fleet of the US Navy apparently considers the Mediterranean Sea its permanent region of dislocation and it has received another aircraft carrier as a reinforcement," he added.
Komoyedov also replied to Stoltenberg's claims that NATO was reacting to Russia's efforts to strengthen its military, in particular to the increase in the defense budget over the past 10 years.
"Stoltenberg reprimands us over the increase of military spending but he fails to mention that the United States increased its military budget from $300 billion in 2000 to almost $600 billion in 2015. The Russian military budget is nine times less than the American one, at just over $66 billion."
"We should change the situation in such a way that the words about constructive cooperation stop being purely verbal incantations and become a plan for real action. We are open for cooperation. We say, 'let us get to the negotiating table and discuss the issues that are equally important for our sides,'" the Duma defense chief said.
READ MORE: Russia to counter NATO expansion with new radar station in Crimea - source
About a week ago, Komoyedov's deputy, MP Andrey Krasov (United Russia), called NATO plans to deploy additional forces to Baltic countries and Poland "an unfriendly step," and warned that Russia would reply with more military exercises using its most advanced weapons.
This statement was also a reaction to Stoltenberg, who had announced shortly beforehand that the bloc had plans to deploy four multi-national battalions in the Baltic countries and Poland.